Book Now
Check Rates & Availability
EU
Resorts
Check Rates
& Availability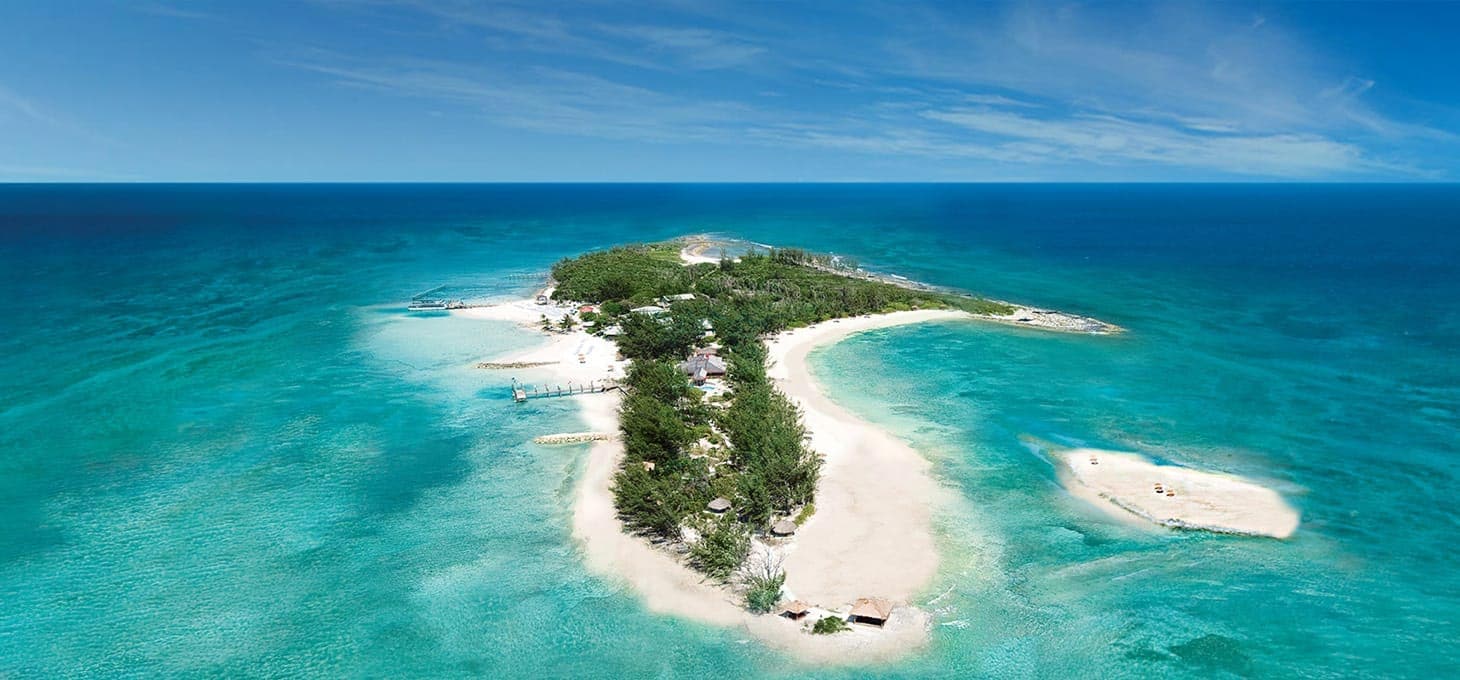 Sandals Royal Bahamian - Description
During your all inclusive Bahamas holiday, you can escape by launch, sailboat or kayak in minutes to the resort's exclusive Sandals Island, an authentic offshore adventure with two secluded beaches--one for relaxing and exploring the Bahamas' best snorkelling, the other for high-energy water sports. The chic Beach Club is your complimentary membership to a pool, whirlpool, swim-up bar, posh parties, and the region's best seafood house. Throughout the natural landscape you'll also find shaded hammocks, private cabanas, and a Zen garden with firepit seating. Paradise: found and included!
Sandals Island
Minutes offshore by our own
private ferry or kayak
Like 2 Resorts in 1
Just offshore from the resort
2 beautiful white-sand beaches
Red Lane® Spa Experience
Pool with swim-up bar
Schooners restaurant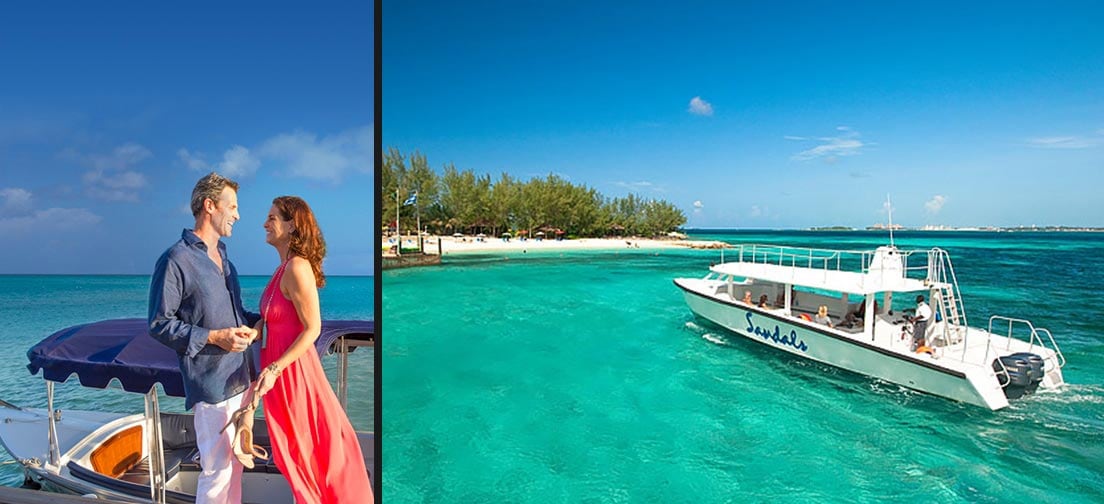 INCLUDED
Transportation
Getting there is half the fun. Jump on a boat to this island of enchantment departing from the pier at regular intervals. Or travel on your own by kayak or sailboat. The last return trip from the island to the mainland is usually at 4:45p.m. but is subject to change - hours are visibly posted at both piers. Dinner at Stew Fish is available but reservations are required. No kayaking/sailing to or from the island after sunset.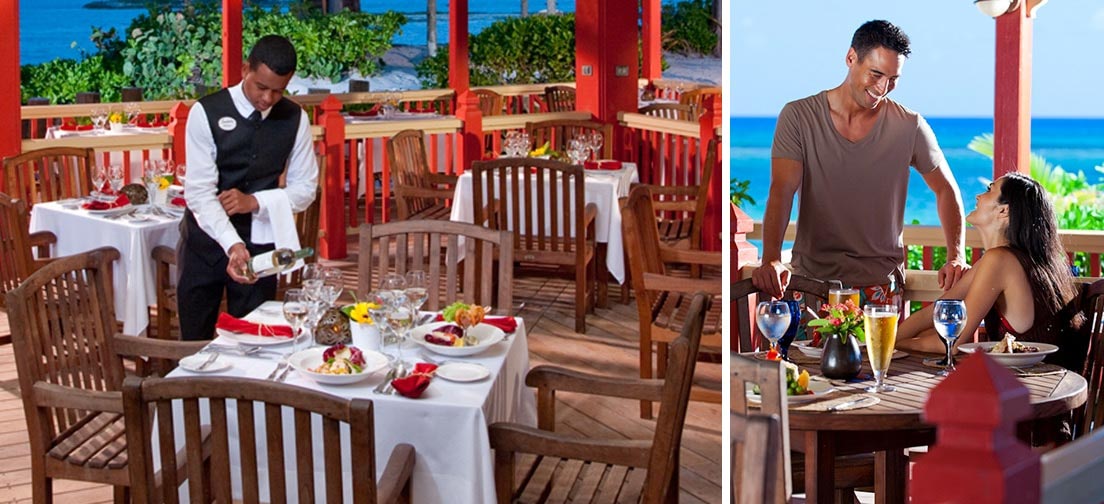 INCLUDED
Travel to Sandals Island for a real taste of the Bahamas. Savour the vivid hues of the Caribbean and the symphony of ocean waves breaking on white sand, mere feet from the wide open walls of this fairytale venue, as you satisfy your longing for the freshest seafood anywhere, perfectly accompanied by a chilled, golden chardonnay. Dress Code: Resort Evening | Reservation: Required for Dinner | Non-Smoking Lunch: 11:00am - 4:00pm | Dinner: 6:30pm - 8:30pm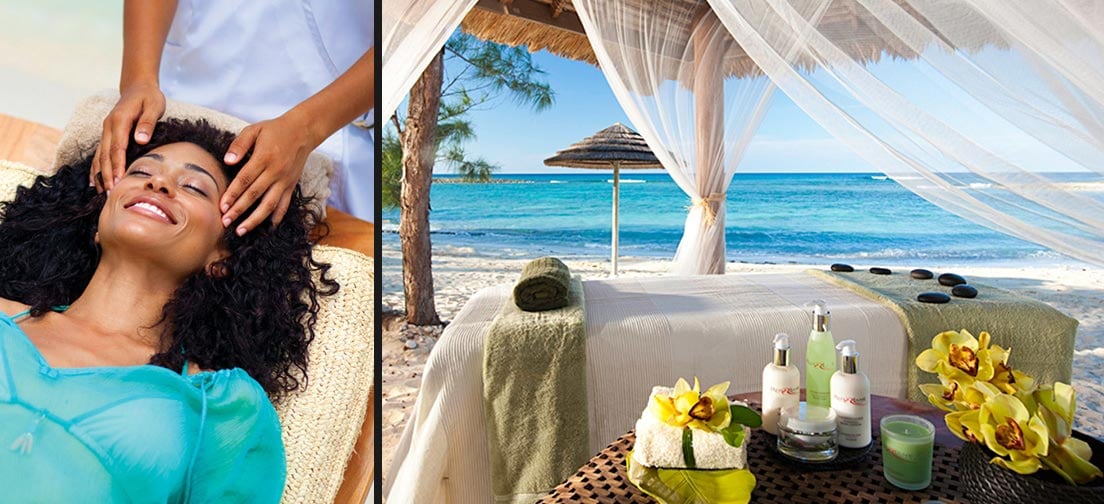 OPTIONAL
Red Lane® Spa transforms European regimens with island flair. And Red Lane® Escape takes these unique treatments to Sandals Island, imbuesing with the unique island style that sets Red Lane® apart from every other spa in the world. Every massage table is positioned along a secluded section of beach so you'll also be soothed by the sound of melodious waves. Whether a heart rock massage on a sea raft or a salt scrub on the beach, a Red Lane® Escape is the beginning of a very special path to renewal.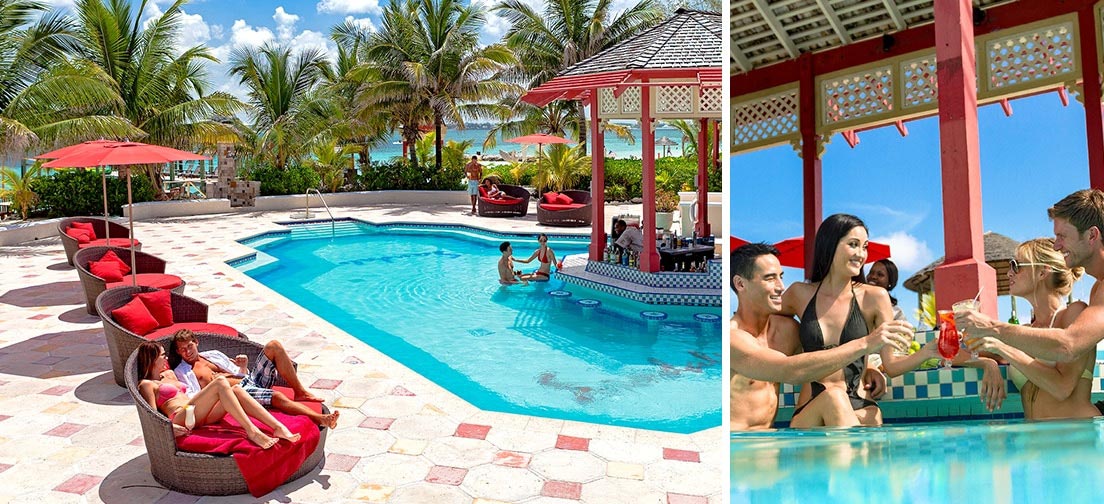 INCLUDED
Offshore Island Beach Club
At the offshore island's Beach Club, a lagoon-style pool is surrounded by oversized round lounge chairs for two. Enjoy the carefree swim-up bar or float your cares away in the soothing spa bath. Order a refreshingly tropical cocktail from the swim-up bar where a smiling bartender will probably already know you by name.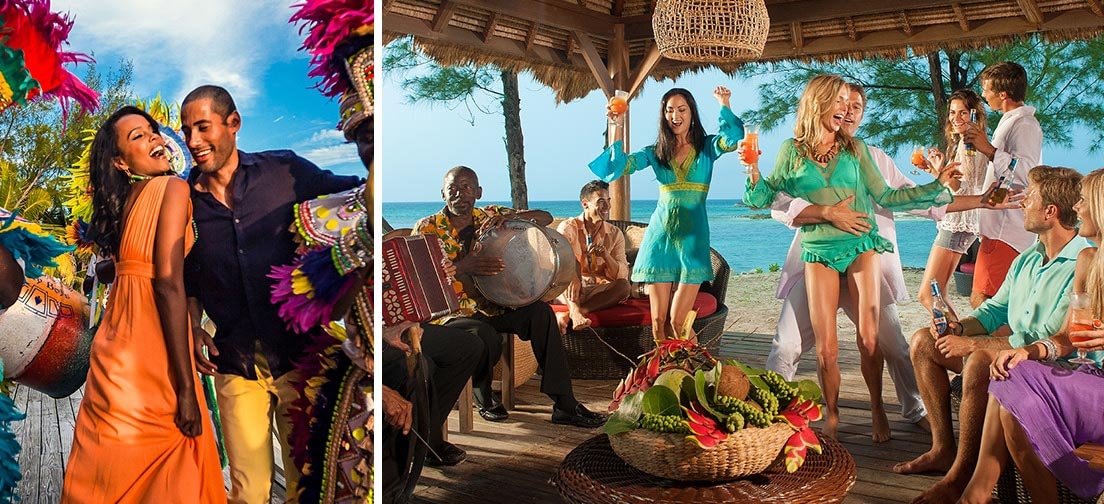 INCLUDED
Island Adventures by Night
For dinner, Sandals Island boasts the region's best seafood house, with panoramic views that can only be experienced on a true island. When the sun goes down, the vibe changes and the parties rev up. Have the time of your life dancing around the bonfire with a Junkanoo band and island-themed parties that last all night long. Firepit seating areas offer thoroughly chic spots where you can dig your toes in the sand and enjoy scintillating conversation. Cool breezes are perfect for hot nights here on your own exotic island, where the fun is endless and the party goes on long after the sun goes down.
Up to $1,000 Instant Air Credit
Get up to $1,000 Instant Air Credit. Booking window: Now - Feb. 28, 2017.
For travel now - Dec. 26, 2018.
Offer: $1,000 Air Credit on 7-paid nights or longer
Offer: $755 Air Credit on 6-paid nights
Offer: $555 Air Credit on 5-paid nights
Offer: $420 Air Credit on 4-paid nights
Offer: $350 Air Credit on 3-paid nights
Blackout Dates: Dec. 27 - 31, 2017 | Dec. 27 - 31, 2018.
Air Credit offer is valid for new bookings only.
For air inclusive bookings, the $1,000, $755, $555, $420 & $350 Air Credits are in USD, applied to the base fare and excludes government taxes and fees, which must be paid at time of booking and is fully non-refundable.
Offer is combinable with other Sandals consumer saving promotions.
Credit vouchers are subject to Terms & Conditions of any promotion and may or may not be combinable.
Offers are combinable with Sandals Select Rewards Point promotions or WorldPoint redemptions.
Maximum Sandals Select Point redemption per reservation is 20,000 Sandals Select points valued at $500.00 USD.
Unique Travel Corp., reserves the right to verify all accounts prior to adjusting reservations. Limit one redemption reservation per member.
Booking names must match the Sandals Select Membership account or it will be null and void.
Both passengers must be booked for the same flight and itinerary cannot include voluntary stopovers.
Cancellation of hotel booking will result in cancellation of all associated airline tickets.
Offers may not be applicable to group bookings.
All featured prices are in US Dollars.
Offers are subject to availability throughout promotional period and may be changed or withdrawn at any time. Other restrictions and limitations may apply.
Not responsible for errors or omissions.