Book Now
Check Rates & Availability
EU
Resorts
Check Rates
& Availability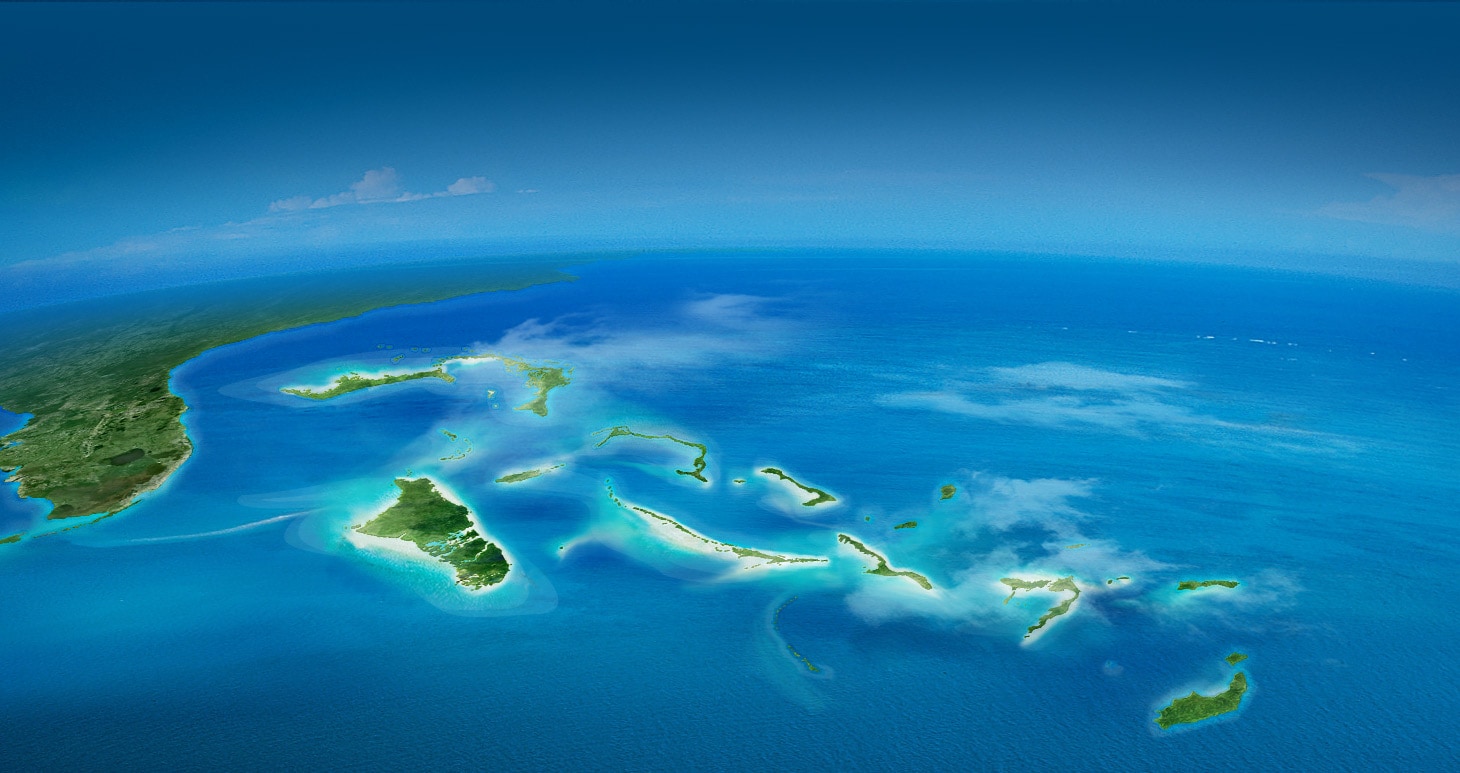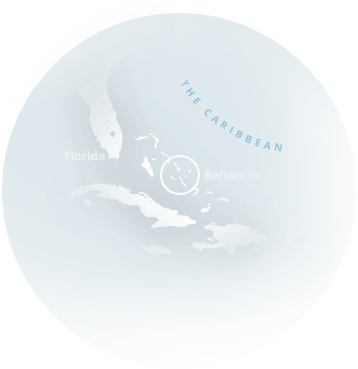 The Islands are our home. Come share them with us.
Bahamas
The True Beauty of The Caribbean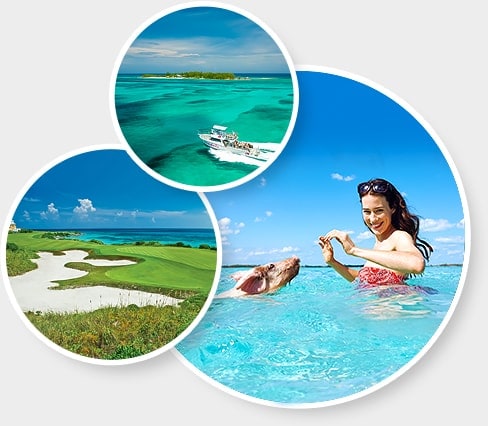 Unforgettable

Exotic Getaway

Endless crystal turquoise water beguiles the senses and invites you to explore vibrant coral reefs beneath its surface in this quintessential island paradise. Nassau is known for its casinos, Junkanoo festival, duty-free shopping and exotic adventures, while the Exumas draw those seeking more outdoor pursuits, including boating, swimming with the pigs, sport fishing and snorkelling. It's easy to see why everyone says "It's Better in the Bahamas."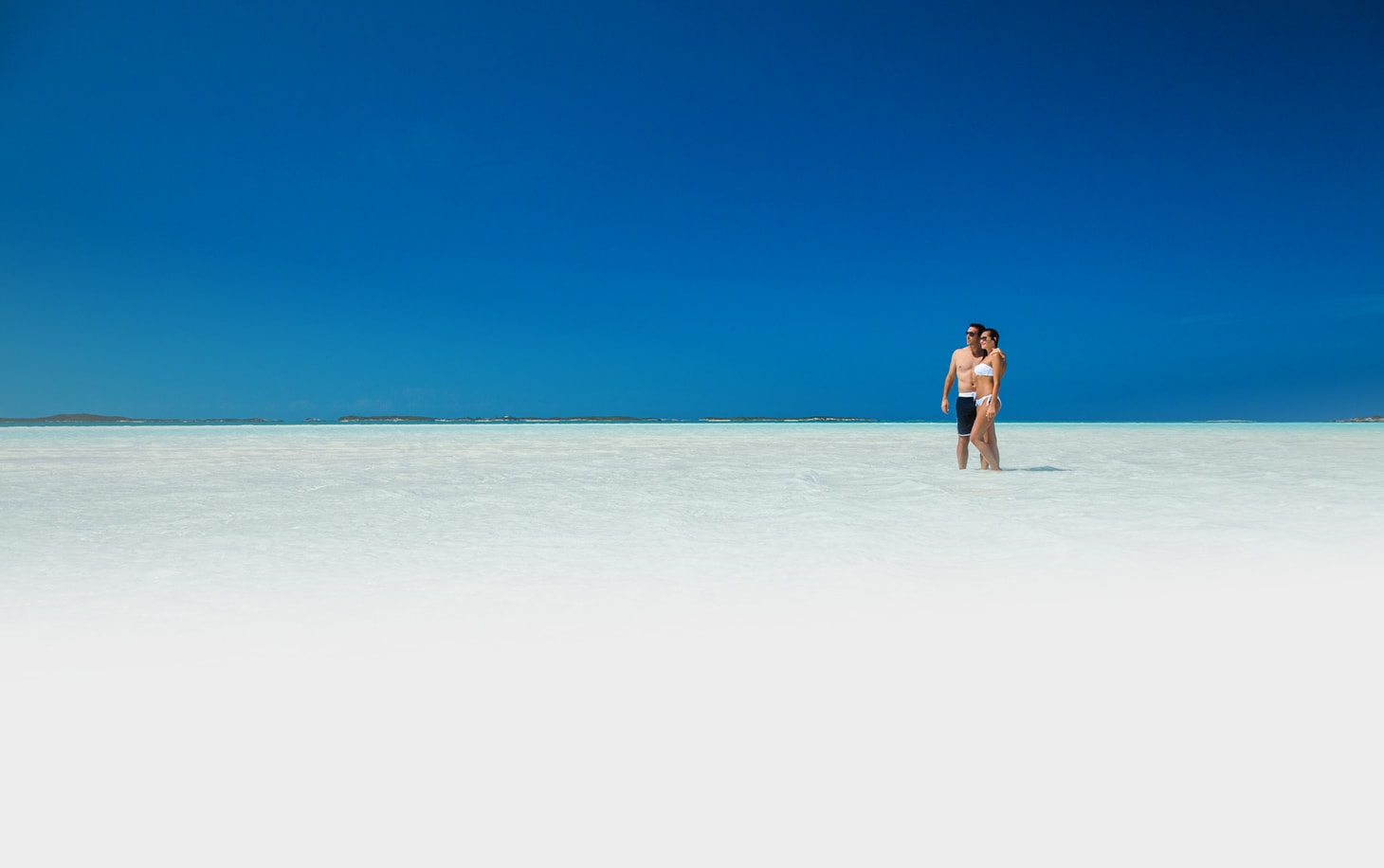 PARADISE Within Reach
Exotic Luxury close to home
Royal Bahamian
Nassau, BAHAMAS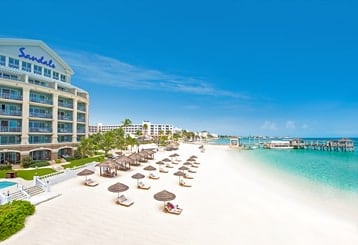 A sophisticated European resort with its own offshore island
View Resort
Emerald Bay
Great Exuma, BAHAMAS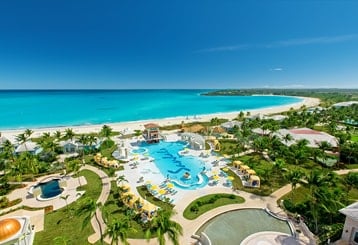 A privileged escape within the seclusion of the Exumas
View Resort
EXPERIENCE MORE
in bahamas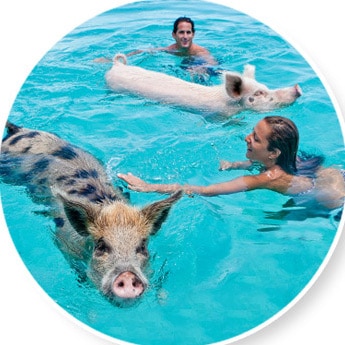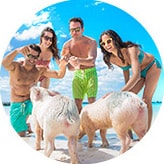 Swim with the pigs
at sandals emerald bay
One of the most original and unique experiences in the world, the Exumas Swimming Pigs is a growing international phenomenon. Celebrities the world over have come down to swim with these adorable pigs on their own island. And when you stay at Sandals Emerald Bay, you can meet these amazing animals for yourself in a unique Swimming Pigs Adventure.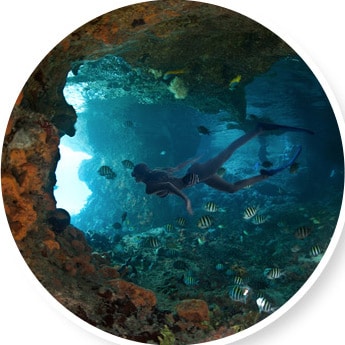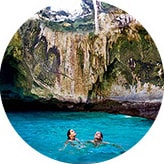 Thunderball grotto
Unique adventures in the Exumas
You don't have to travel to Fiji to experience the most incredible waters. The Exumas are home to some of the most beautiful waters, including the famous Thunderball Grotto – an underwater cave system teeming with exotic marine life, colourful coral reefs and crystal clear water.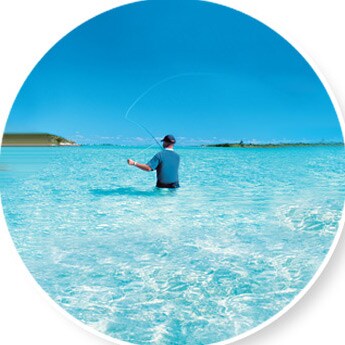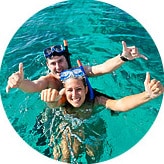 explore amazing waters
Scattered like pearls across the turquoise sea
The 700 islands of the Bahamas have a special magic found nowhere else. Sandbars appears and disappear within hours. Gentle manta rays glide like graceful butterflies underwater. Bonefish are quicksilver shadows across shimmering flats. And all of nature has a rhythm in keeping with the tides.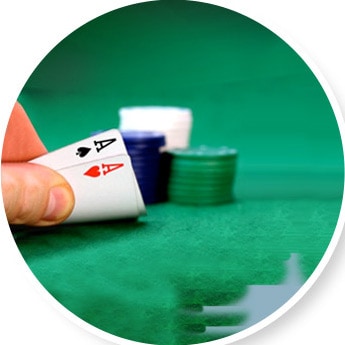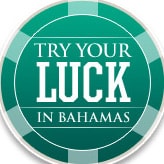 try your luck at the tables
for those who enjoy games of chance
Two of the most extensive and impressive casinos outside of Las Vegas make their home in Nassau and tiny Paradise Island. Complete with every gaming choice you could ever envision, from craps and blackjack to roulette, baccarat and a vast selection of slot machines, the sky is the absolute limit when you're ready to try your luck at the tables in Nassau.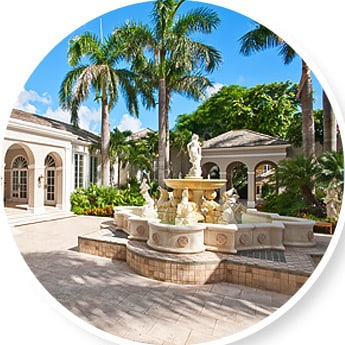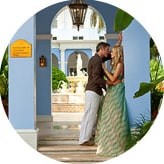 Royal Heritage
Best of old & new worlds meet in Nassau
The 330–year old city of Nassau displays many charming signs of its British Colonial heritage, from crisply clad, white–gloved policemen to the pomp and ceremony of the changing of the guard at Government House. Yet, underneath the gentility of the Old World ambiance throbs a vibrant Caribbean pulse that colours and enlivens every aspect of this booming place. Nassau opens wide a window to its colourful past, while also inviting everyone to enjoy the very best of Bahamian living.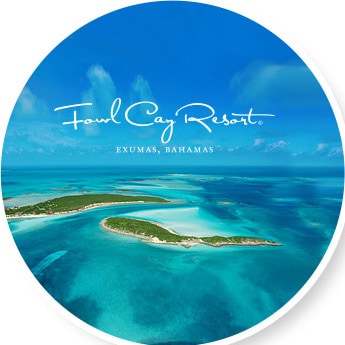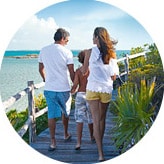 Escape to your own private island
At Fowl Cay Resort - Exuma, Bahamas
Fowl Cay is a private island with a difference: discover six uniquely beautiful villas spread across a private 50-acre retreat in the secluded chain of the Exumas, Bahamas. No neighbouring hotels, no passing ships, no crowds - just you and the excitement of exploring a special kind of wilderness.
visit the fowl cay resort website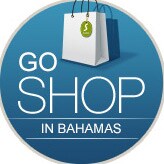 shopping in Style
Sophistication reigns supreme in the elegant stores
Many of which you can also find on the streets of London, New York or Paris–that line Nassau's main thoroughfares. Copious duty free shopping only makes your experience more appealing. If you prefer something a little bit more in keeping with the Caribbean vibe, you're also very much in luck, since Nassau is home to the largest straw market in the entire region. Want a truly authentic Bahamian shopping experience? Then head on down to the market at Potter's Cay and join in with the throngs of natives as they select fresh produce, conch and fish.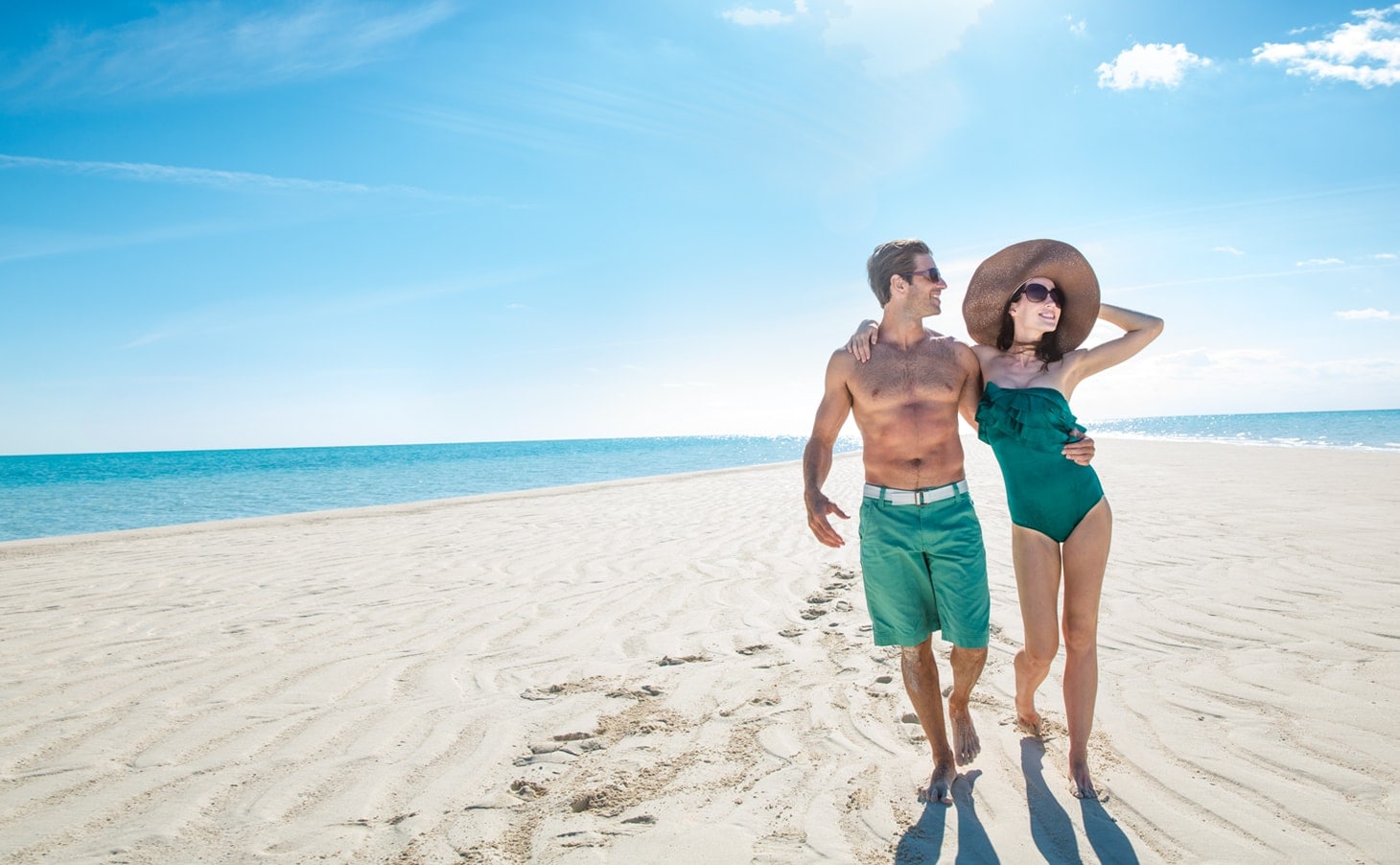 bahamas
The True Beauty of The Caribbean

BAHAMAS QUICK FACTS
Population:

300,000

Language:

English

Capital:

Nassau

Electric:

110v

Climate:

Tropical

Sandals Resorts:

2