Book Now
Check Rates & Availability
EU
Resorts
Check Rates
& Availability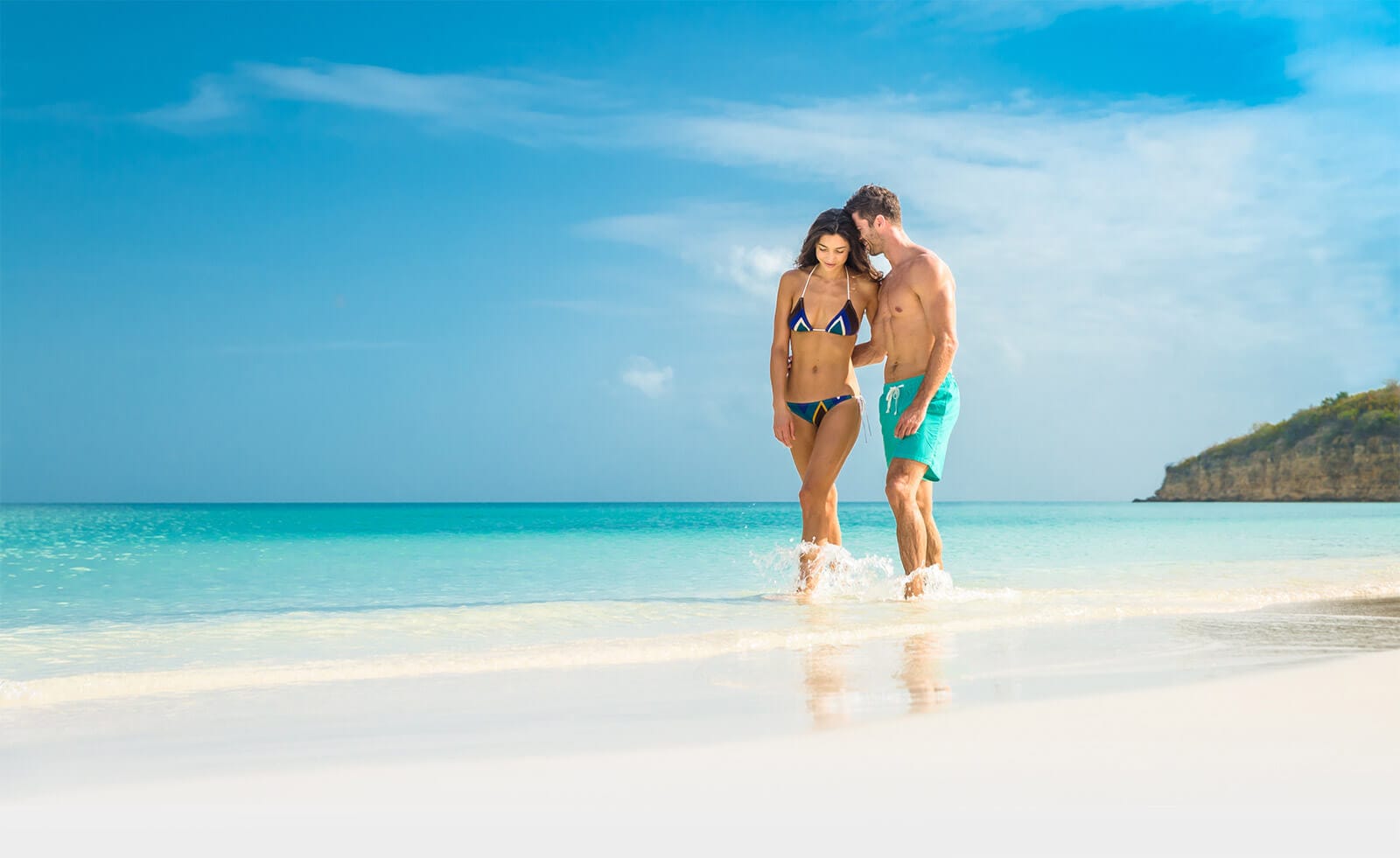 EVERY SANDALS SITS DIRECTLY ON A
STUNNING BEACH
On six of the most gorgeous islands in a region famous for its endless white sand expanses, exquisite turquoise waters and romantic sunsets. From Jamaica's warm reggae pulse to the Bahamas' sophisticated beat and from St. Lucia's volcanic majesty to Antigua's exotic allure.

Sandals provides the best beach resort experience in the Caribbean in a glorious all-inclusive package.
MAKE SANDALS YOUR NEXT DESTINATION
did you know?
Beaches protected by offshore reefs create the calmest waters for leisure swims.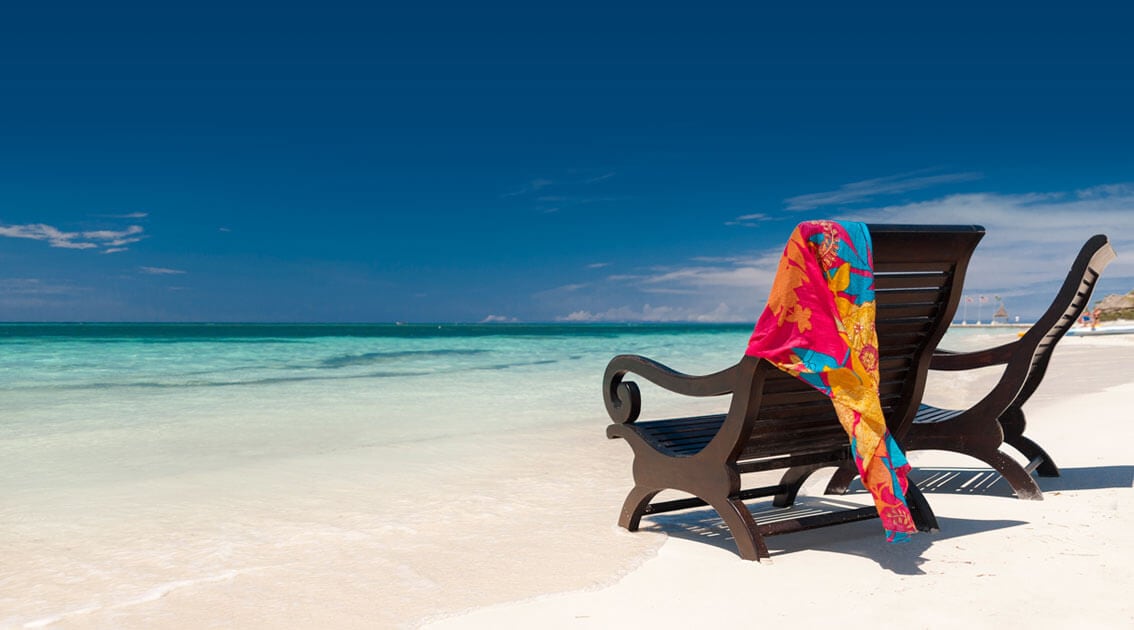 jamaica
There is a magic to the island of Jamaica
The beaches in Jamaica are truly spectacular,

from secluded private coves to Negril's world–renowned seven–mile stretch of powdery white sand, all looking out onto the ultra–clear, turquoise waters of the Caribbean.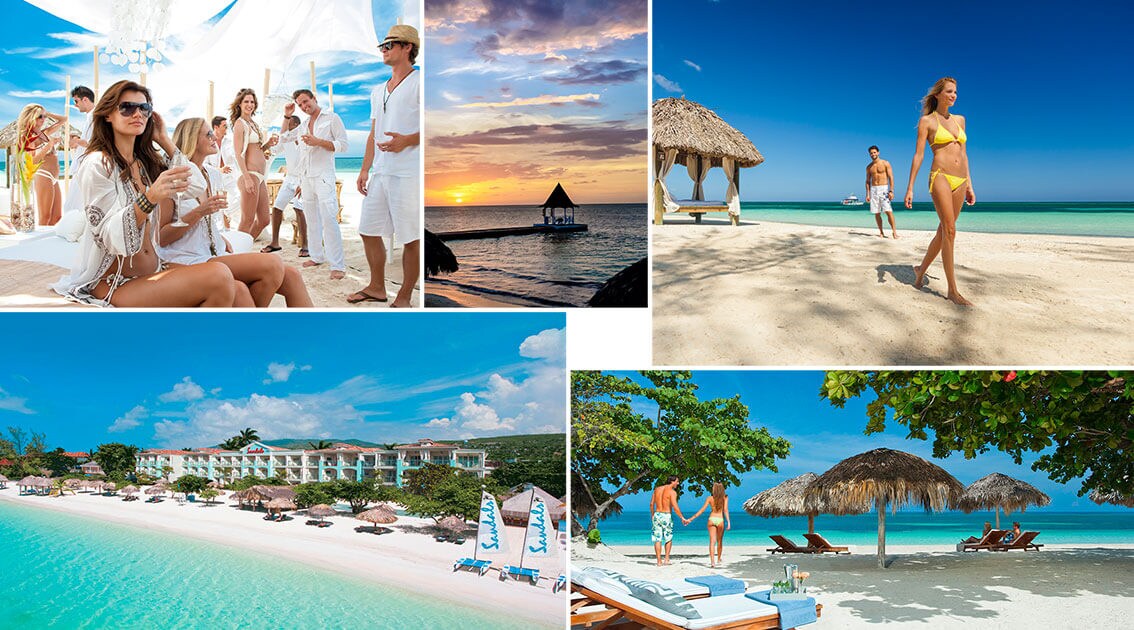 Montego Bay
MONTEGO BAY, JAMAICA
Ultimate tranquillity within reach on Jamaica's best beautifully private seafront.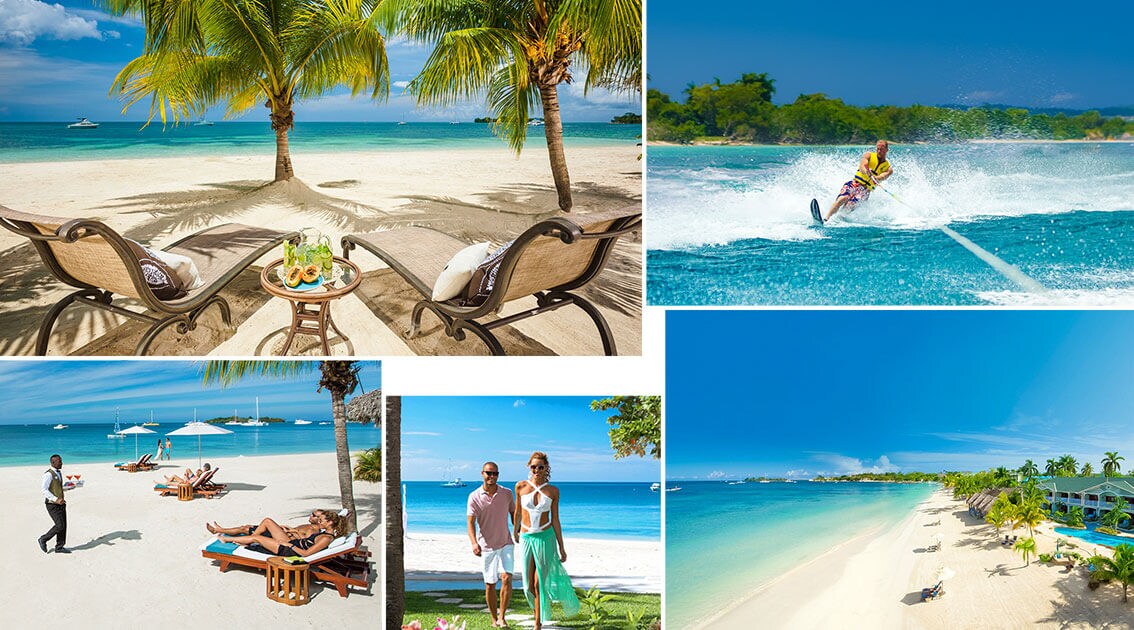 On the best stretch of Negril's famed 7-mile white sand beach.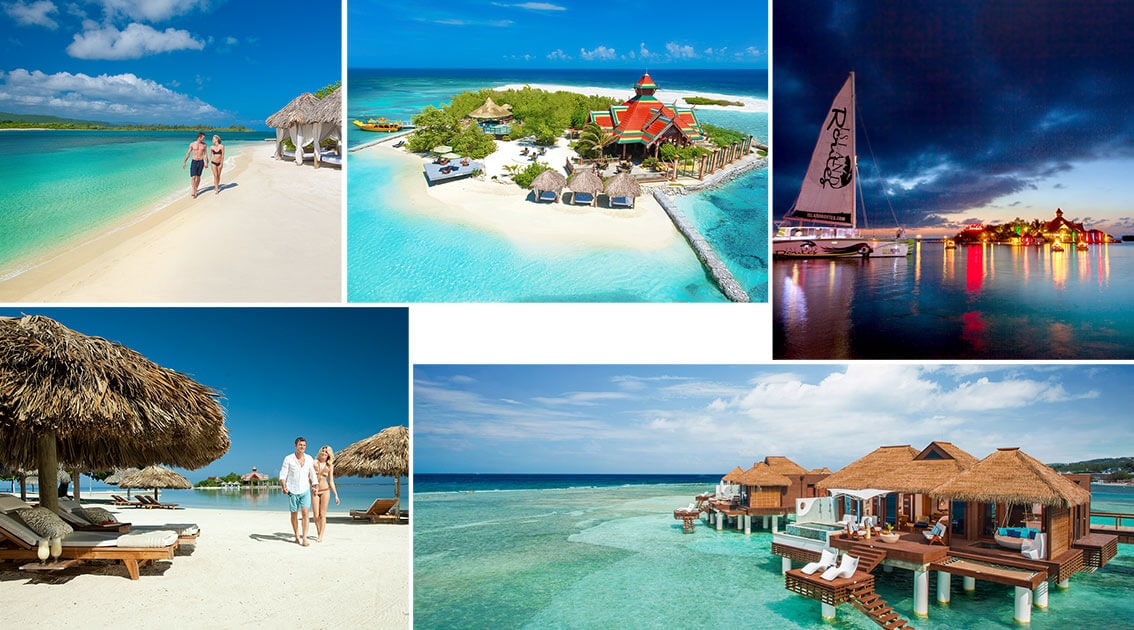 Royal Caribbean
MONTEGO BAY, JAMAICA
A quaint cove beach parallel to the resort plus a private offshore island beach.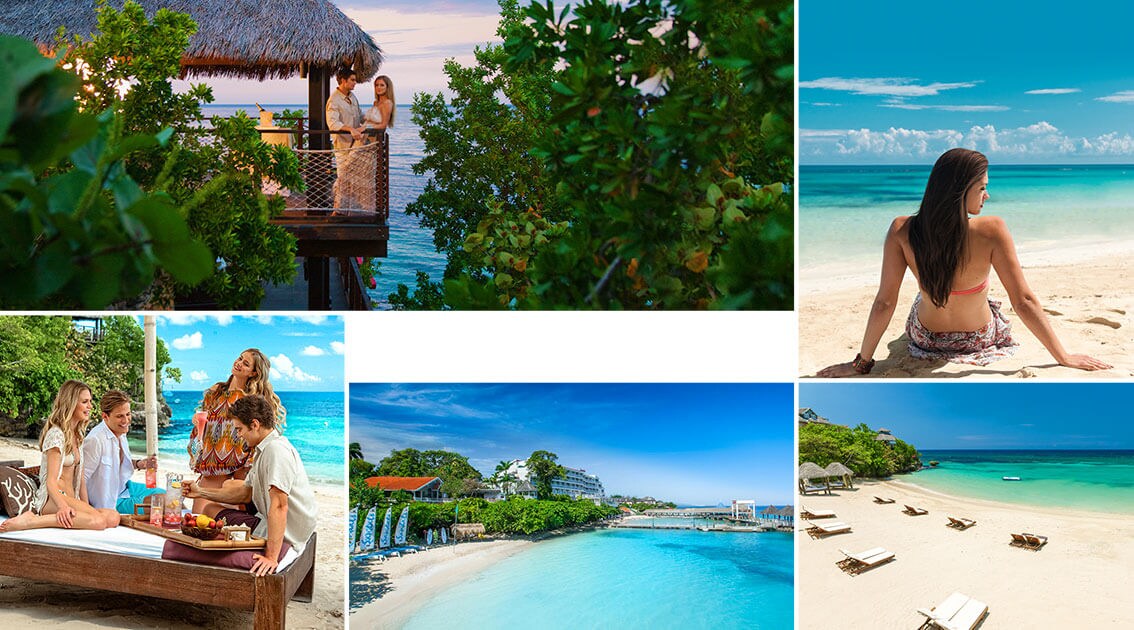 Waterside drinks and spirits at a private cove beach or exclusive Ochi Beach Club.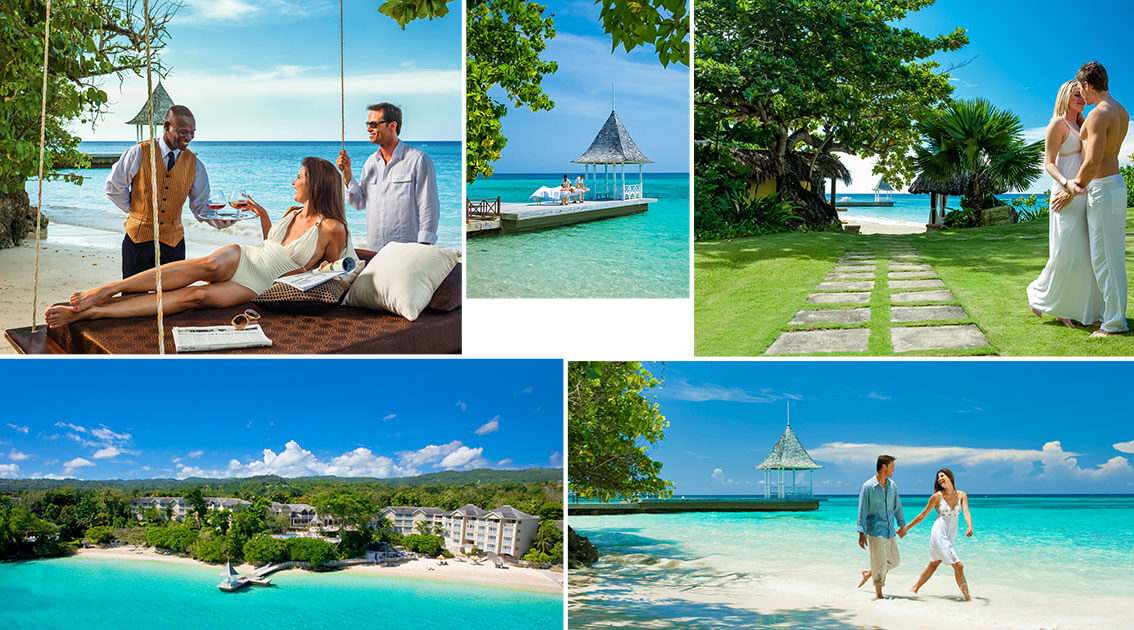 Royal Plantation
Ocho Rios, JAMAICA
On two of Jamaica's most tranquil private cove beaches.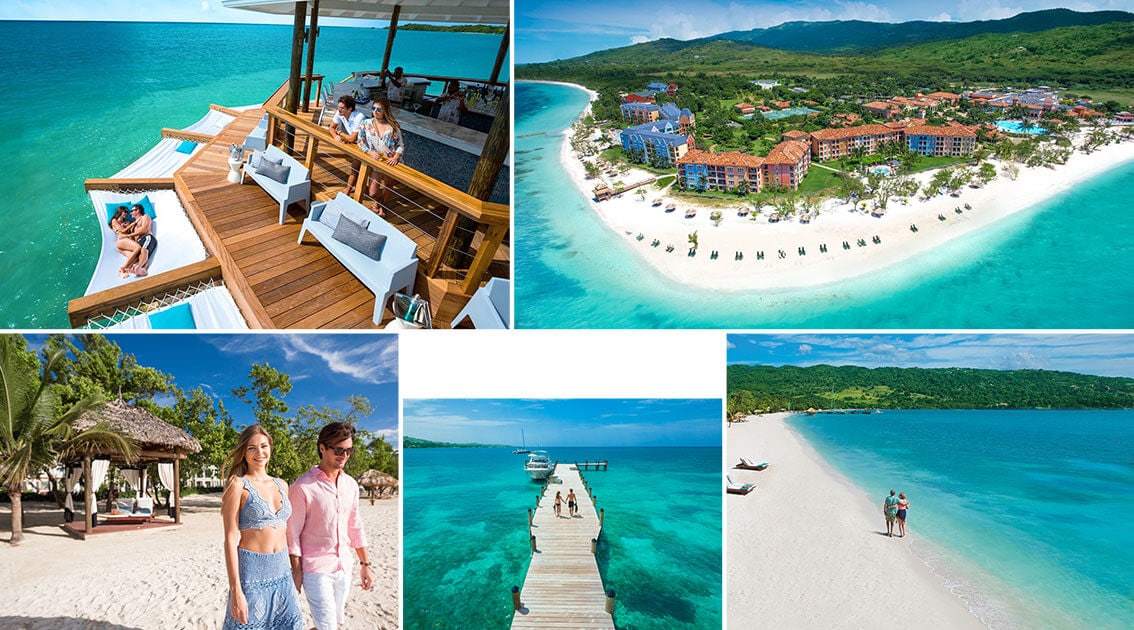 South Coast
Whitehouse, JAMAICA
A two-mile unspoiled white-sand beach that extends into a nature preserve.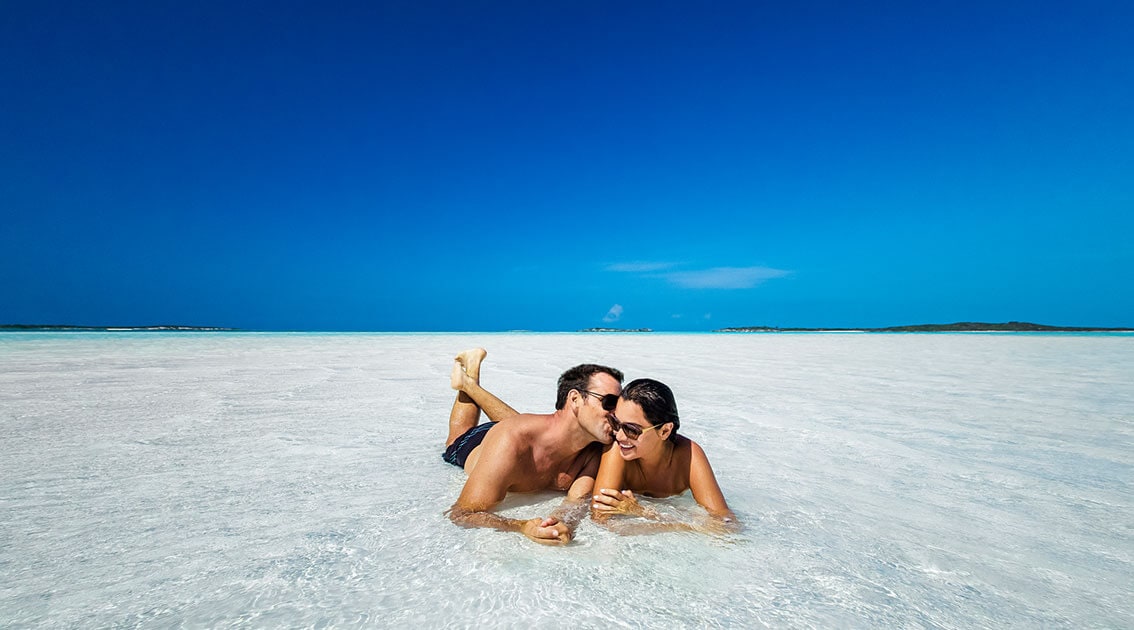 Bahamas
Paradise is just minutes away from the U.S. Coastline
Endless crystal turquoise water

beguiles the senses and invites you to explore vibrant coral reefs beneath its surface in this quintessential island paradise.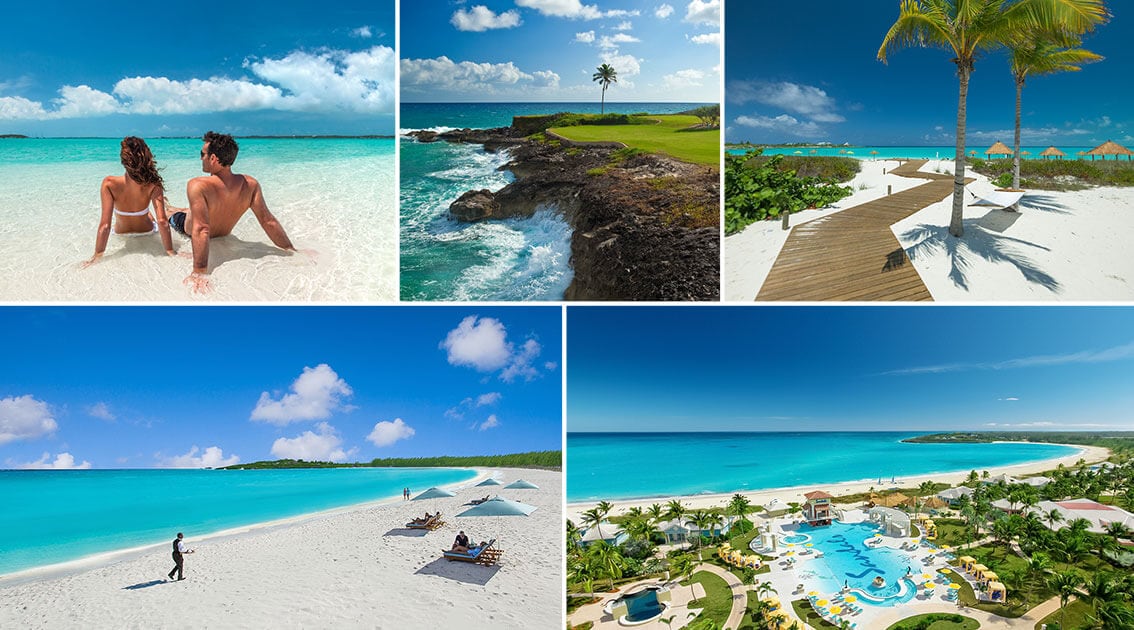 Emerald Bay
Great Exuma, Bahamas
Secluded within a tropical 500-acre enclave, this mile-long beach looks out onto the breathtaking waterscape.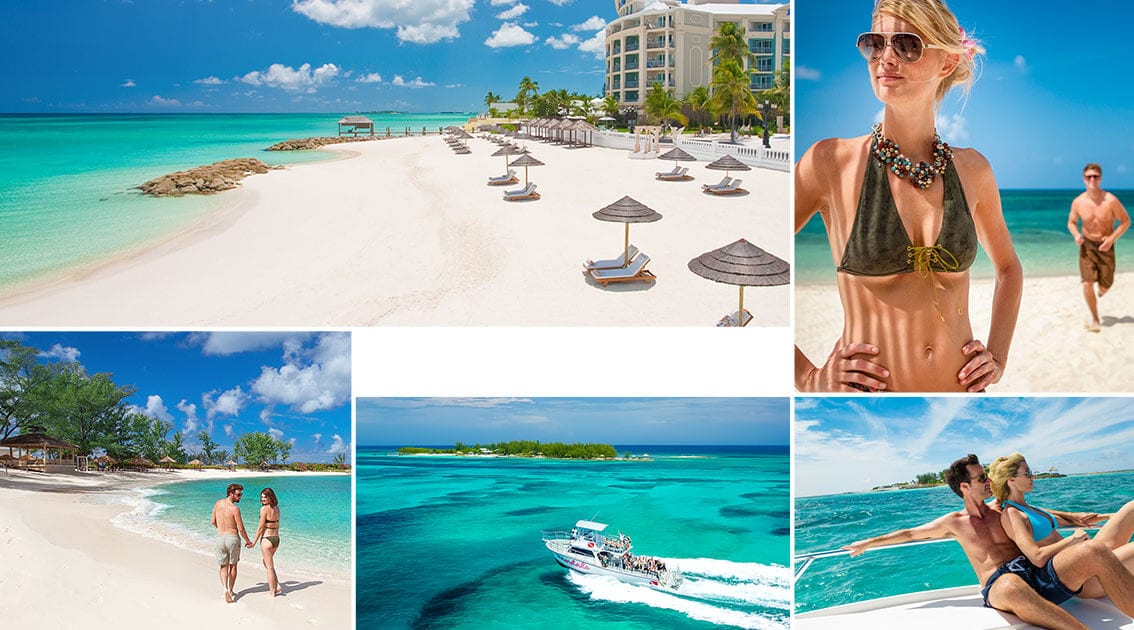 Royal Bahamian
Nassau, Bahamas
A three-in-one beach experience - one private beach cove and two white sand beaches on an offshore island.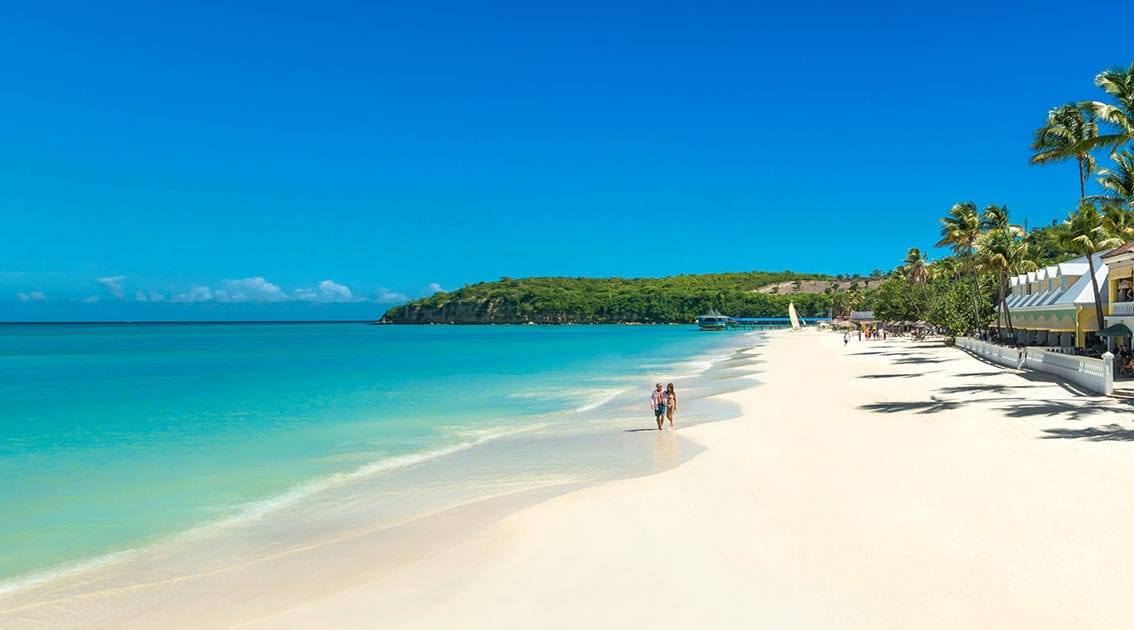 antigua
Remarkable Natural Bounty
Famous all over the world for its 365 spectacular beaches,

with sand so pure it casts a pinkish hue and the clearest, aqua–blue waters imaginable, make Antigua one of the most priceless gems in the Caribbean.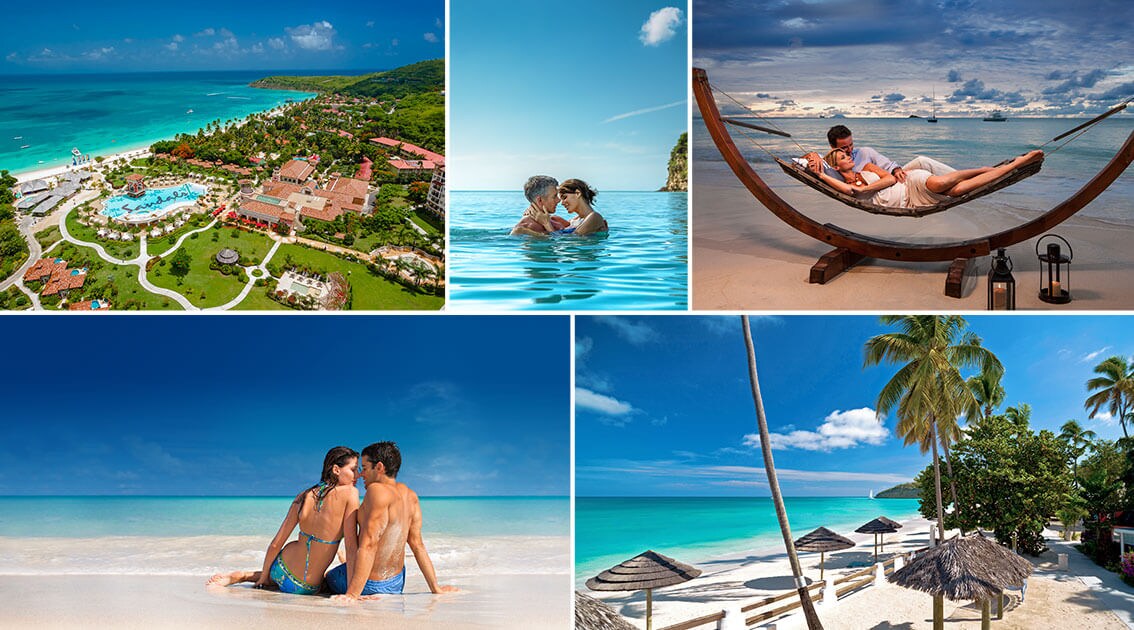 Grande Antigua
Saint John's, Antigua
The island of Antigua boasts 365 beaches and Sandals Grande Antigua is located on the best on them all!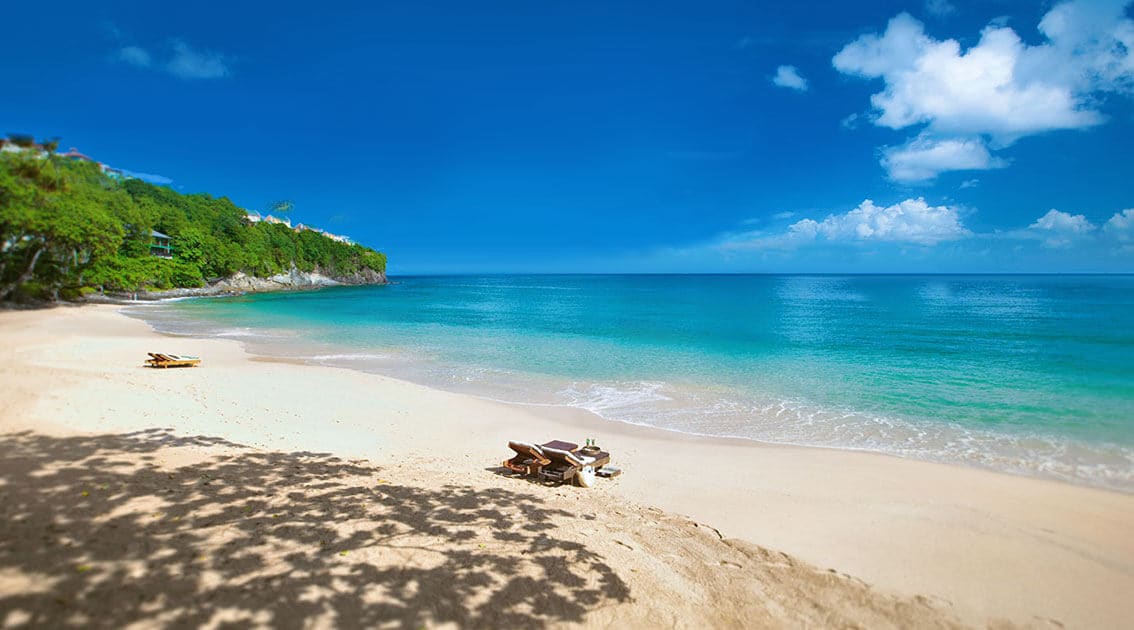 Saint Lucia
Exotic Paradise beyond compare
Saint Lucia's exotic beauty truly captures the luxuriant allure of the Caribbean.

From the distinctive twin peaks of Les Pitons to the cascading majesty of Diamond Falls and the translucent turquoise sea that frames it all, Saint Lucia dazzles the eye as it seduces the body and spirit.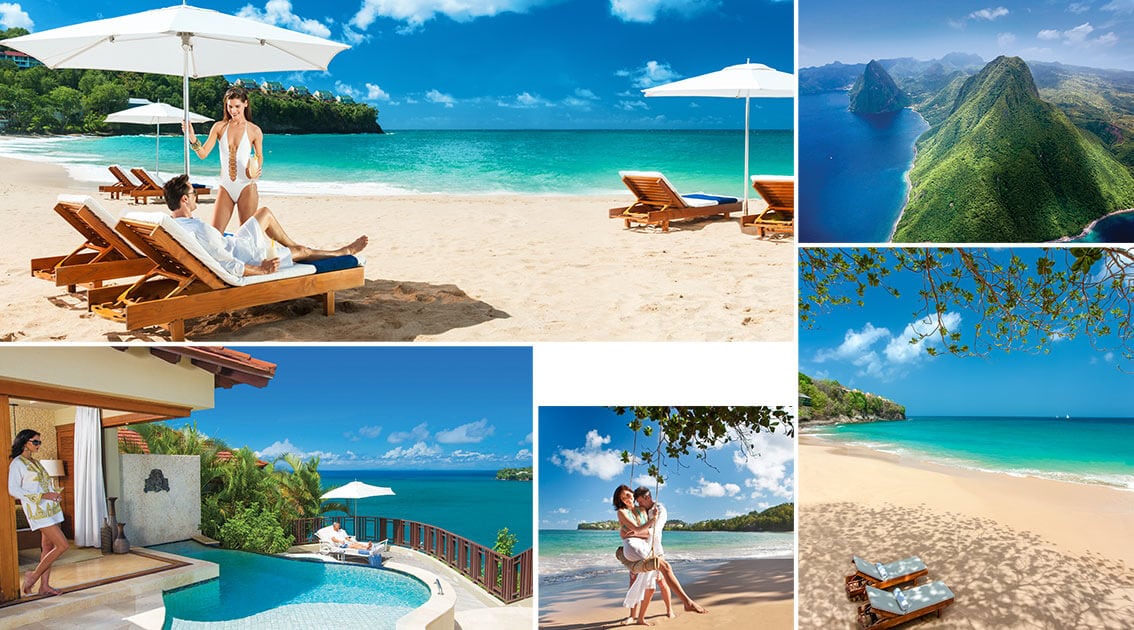 Regency La Toc
Castries, Saint Lucia
Perfect setting for rest and romance on a private cove beach bathed in sunshine and lush foliage.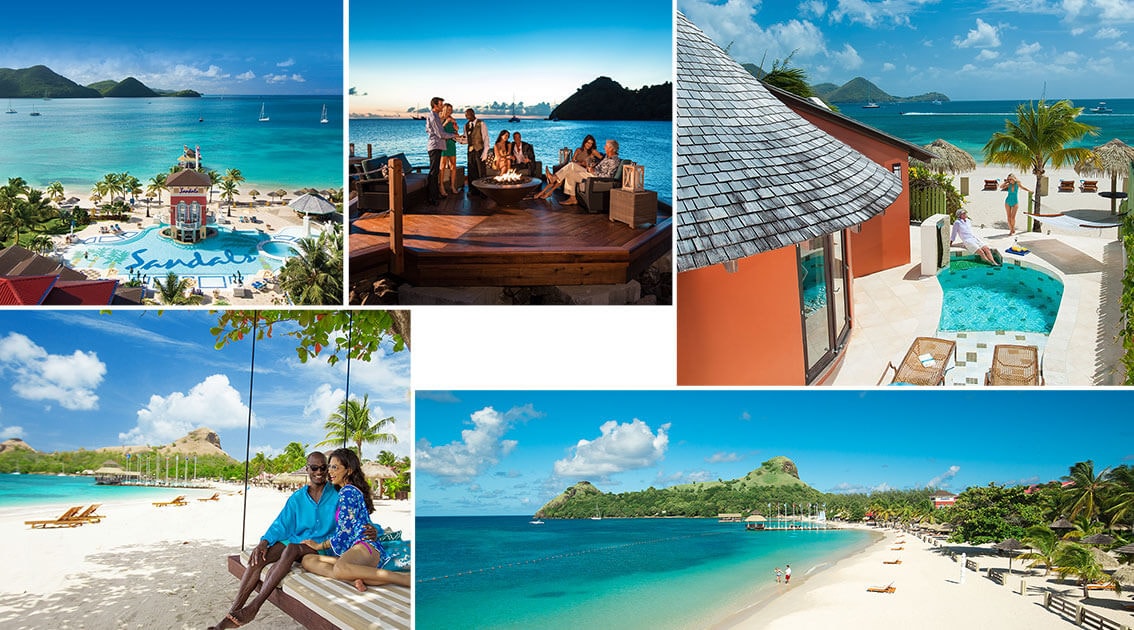 Grande St. Lucian
Gros Islet, Saint Lucia
Sunrises and sunsets leave colourful imprints on the surrounding mountains and bay-facing beach.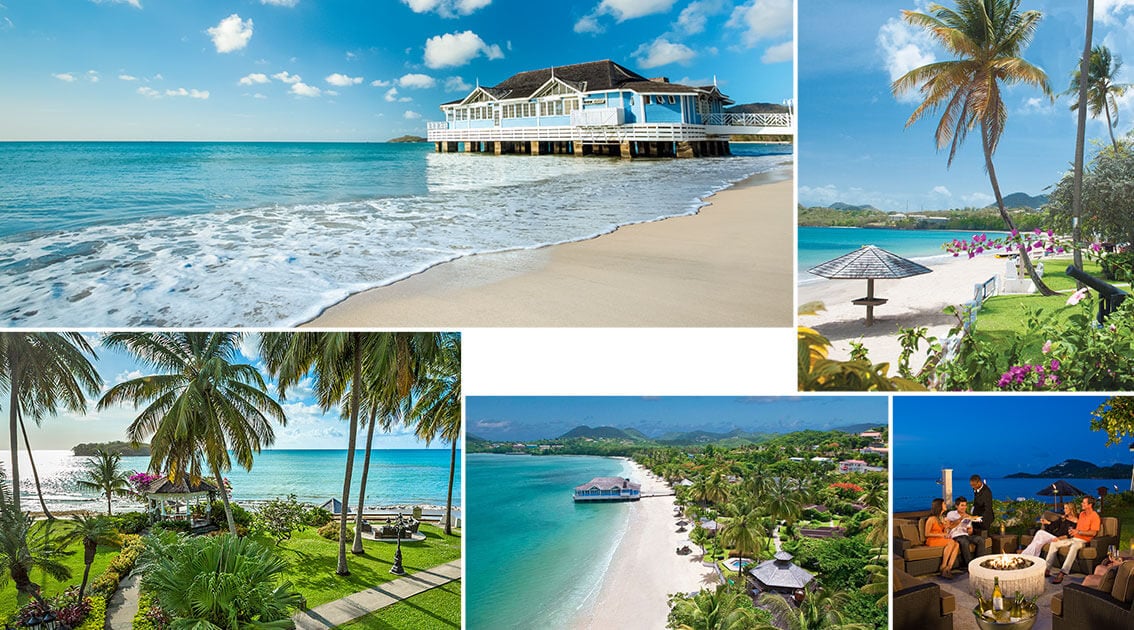 Halcyon Beach
Castries, Saint Lucia
An idyllic escape with a long stretch of beach and restful ocean.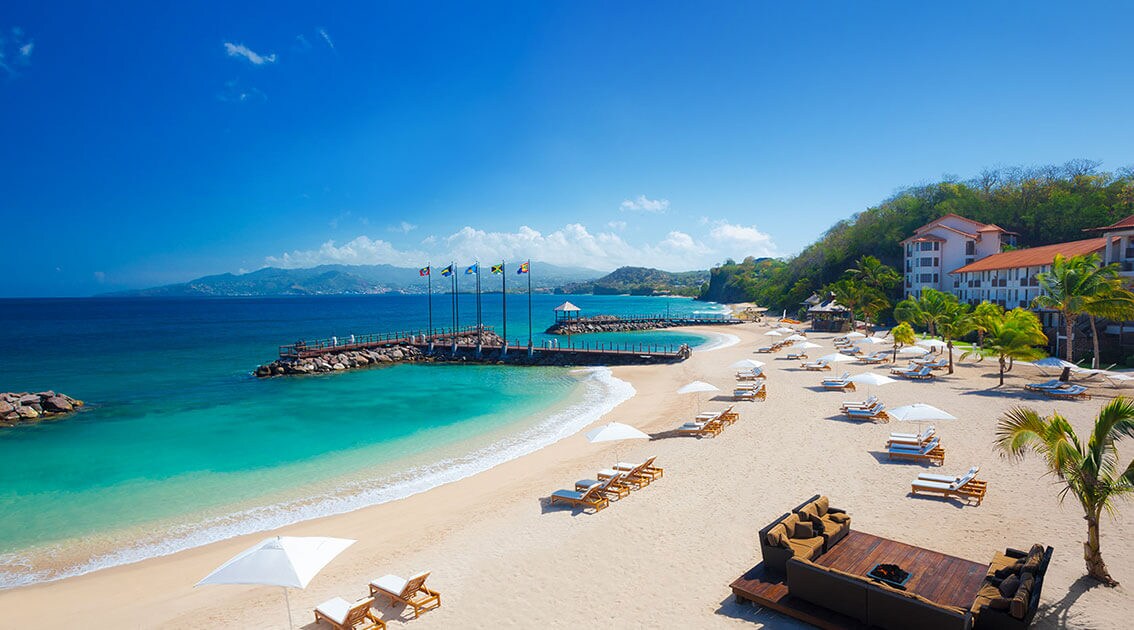 grenada
The most alluring destination in the caribbean
An exotic, unspoiled hideaway.

Home to both black sand and white sand beaches with water so blue and clear that coral formations can be spotted from the air, Grenada's volcanic origin has created a landscape of great beauty and variety.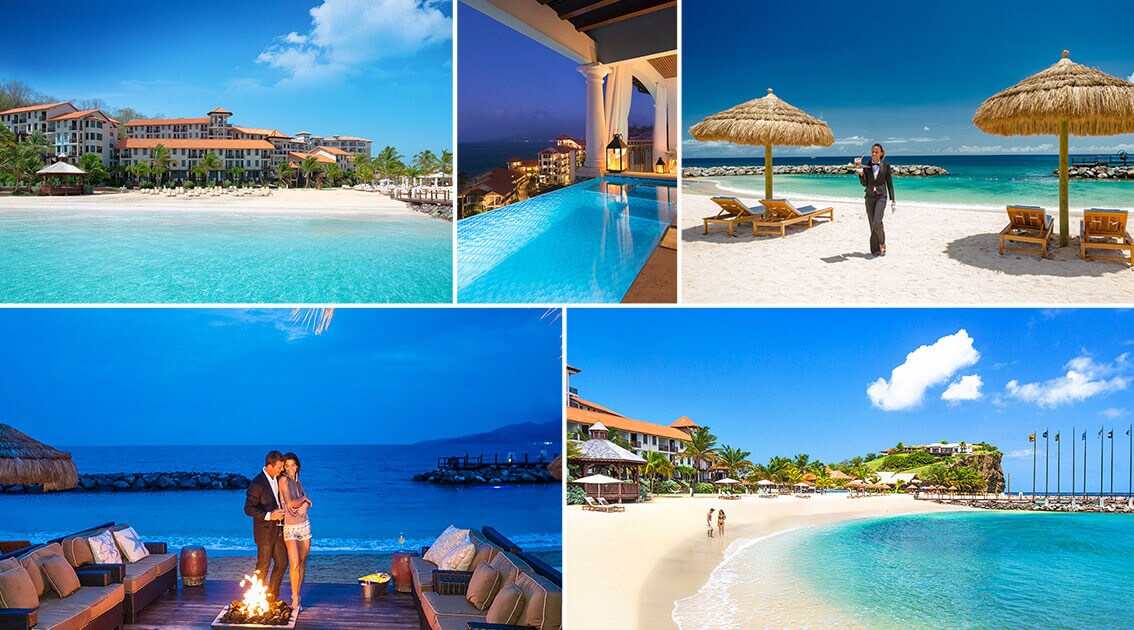 grenada
St. George's, Grenada
A private cove beach with unforgettable panoramas of the charming hillside and glittering sea.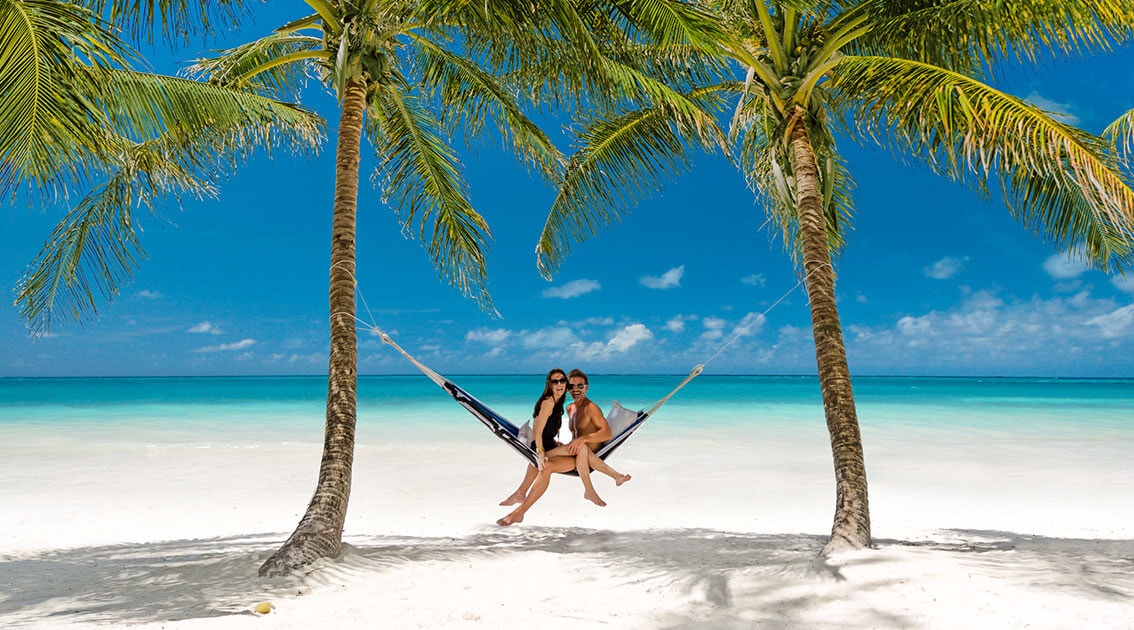 barbados
A Jewel of Natural Beauty
Discover the vibrancy and charm of a lively destination,

A bustling South Coast hotspot comprised of a stunning beachfront, colourful nightlife, and superb restaurants and lounges.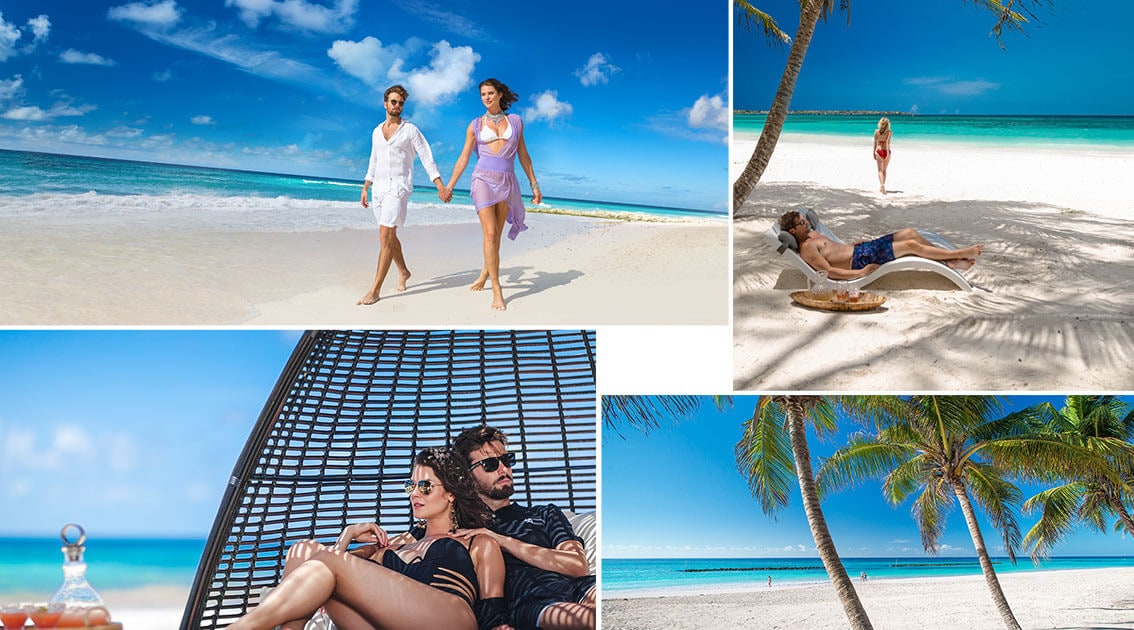 barbados
St. Lawrence Gap, Barbados
Endless vistas from the comfort of beach chairs or a magnificent beachfront whirlpool just off the shore.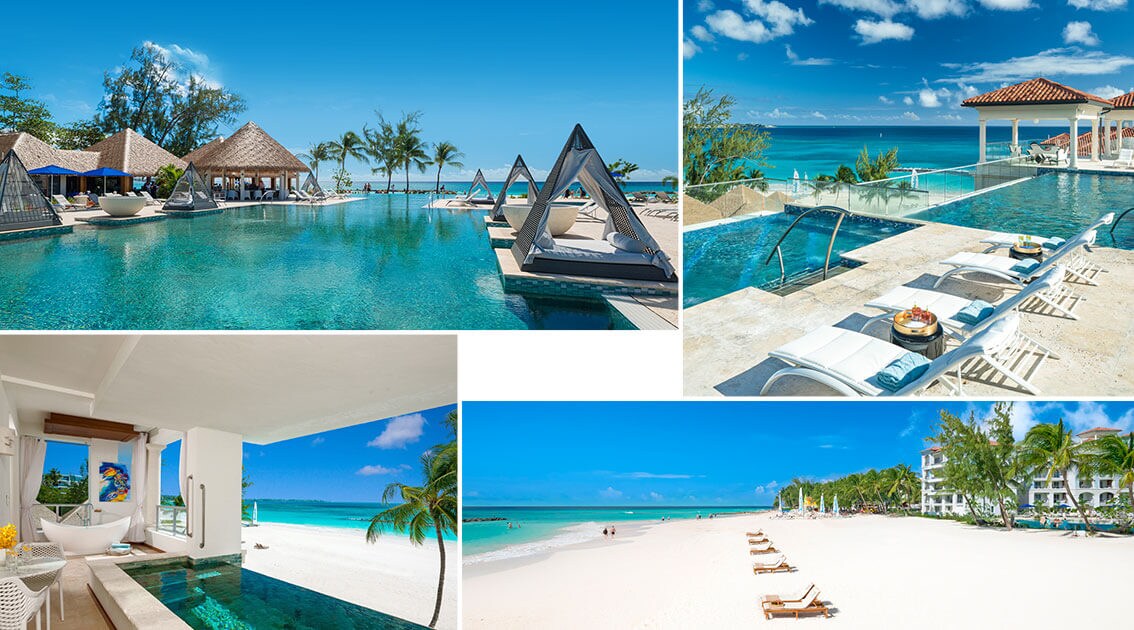 Royal Barbados
St. Lawrence Gap, Barbados
Experience the royal treatment at the all-new, all-suite resort, all on a jet-setter destination.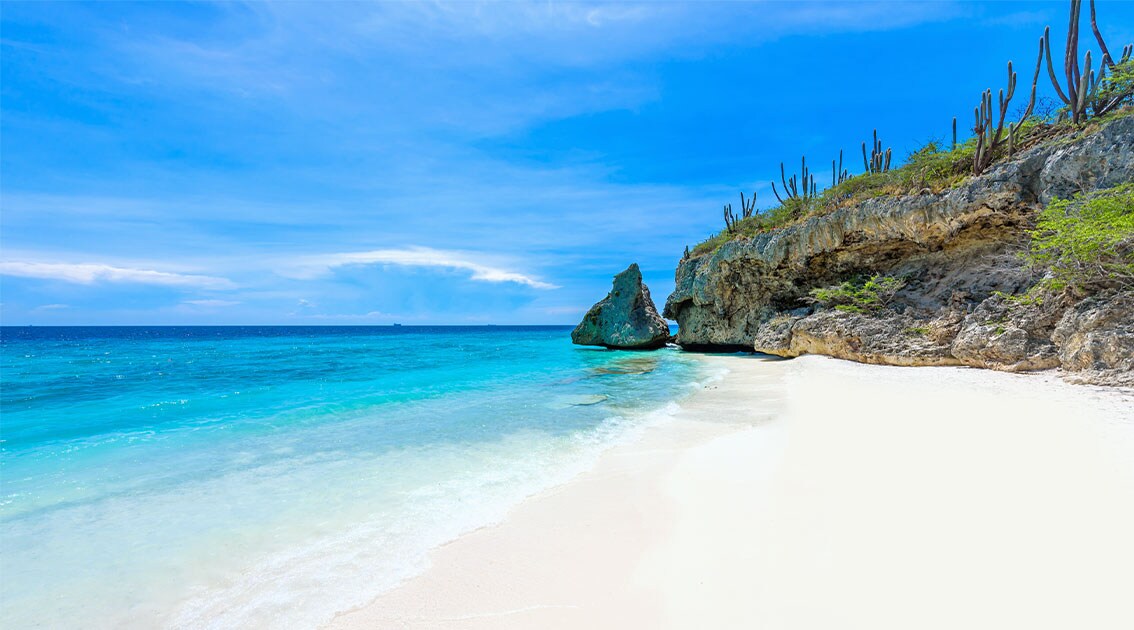 curaçao
Where cultural and natural wonders connect
Discover a magical place where the desert meets the ocean.

Dive beneath the Spanish Water to uncover the mysteries of the aquatic world below and marvel at night after night of brilliant sunsets on the pristine white-sand beaches of the Spanish Water Bay.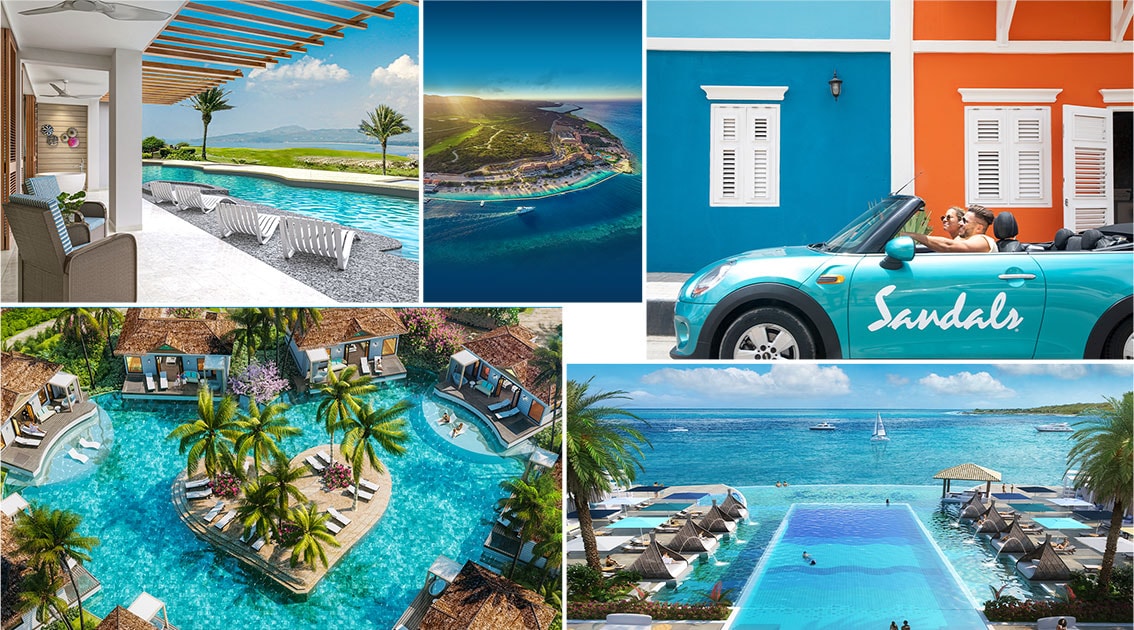 Royal curaçao
SANTA BARBARA, curaçao
44 Acres Set Within an Iconic 3,000-Acre Estate