Book Now
Check Rates & Availability
EU
Resorts
Check Rates
& Availability



more options to your
overwater holiday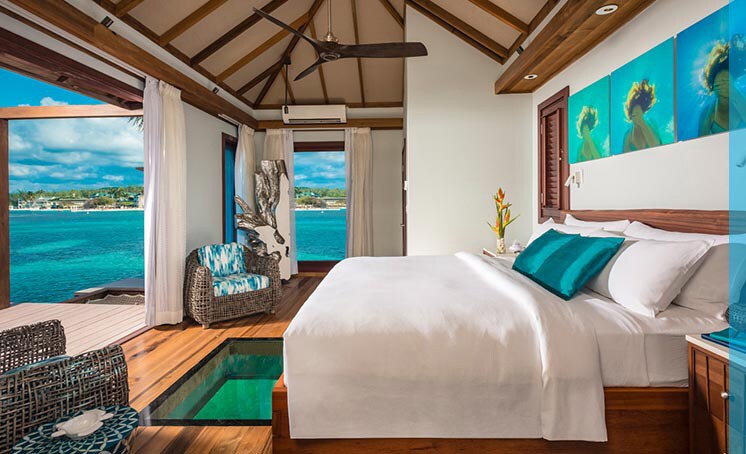 Glass Floor
You don't even need to step outside to appreciate the Caribbean's best crystal-clear waters. With 'sea-through' glass floors, you can experience the ocean from the comfort of your luxurious villa. Lit water ensures you can enjoy the sea anytime day or night.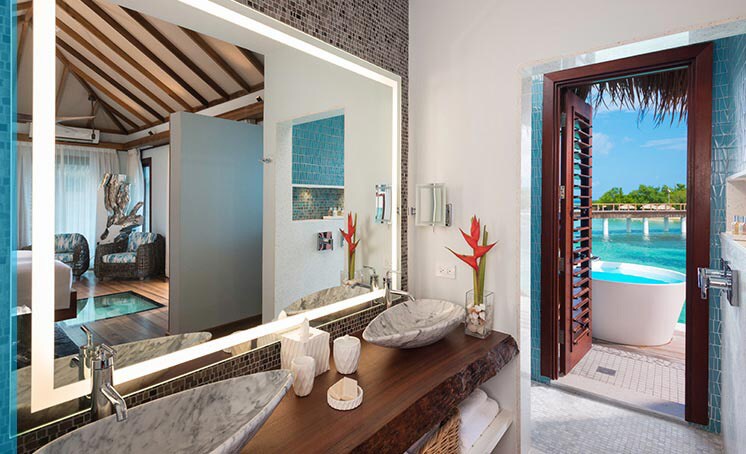 Tranquility Soaking Tub
Made for two, our luxurious freestanding Tranquility Soaking Tubs offer the utmost in relaxation - right in the comfort of your suite.