Book Now
Check Rates & Availability
EU
Resorts
Check Rates
& Availability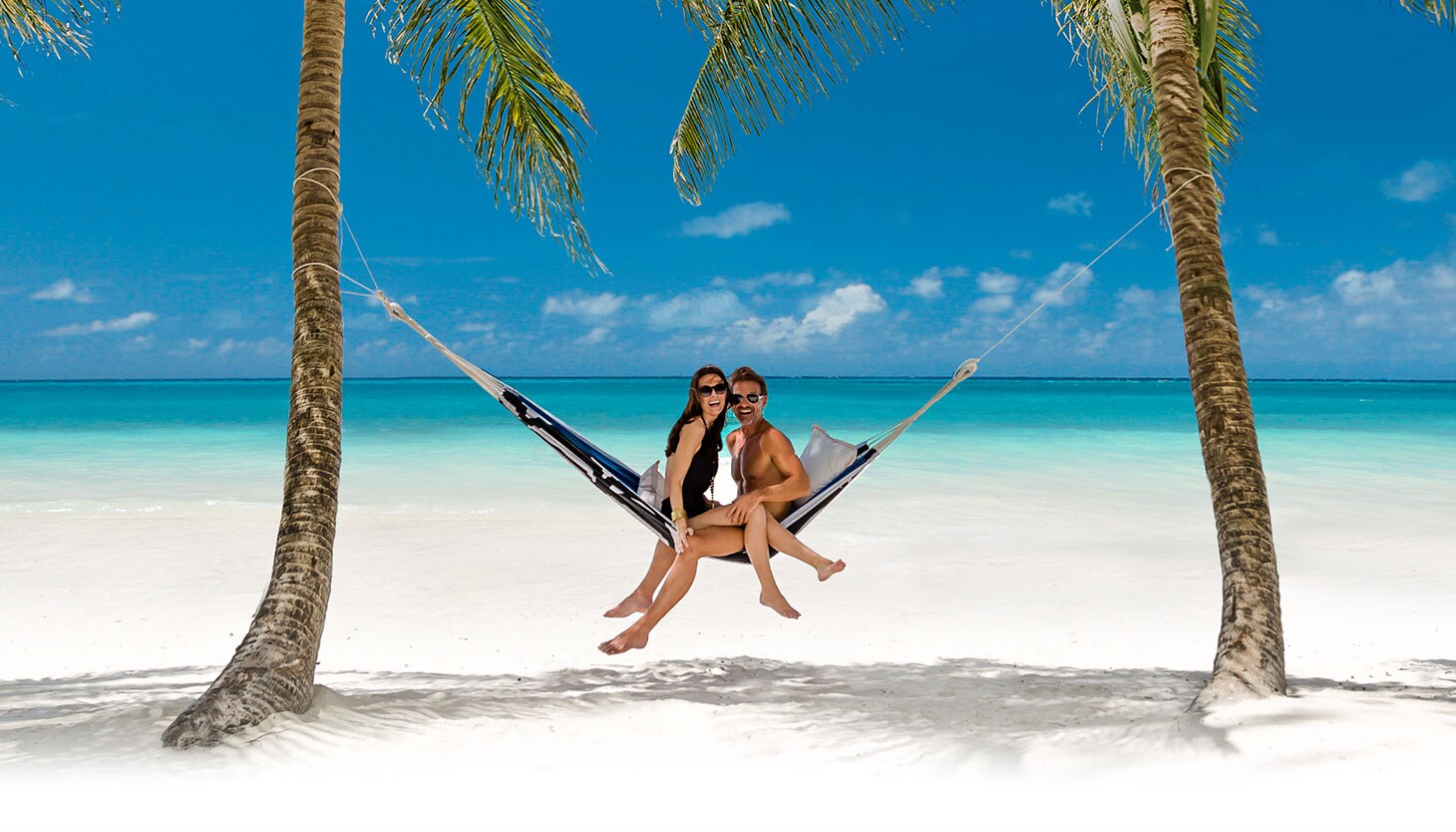 The Perfect
Romantic Getaway
at Sandals Resorts
scroll below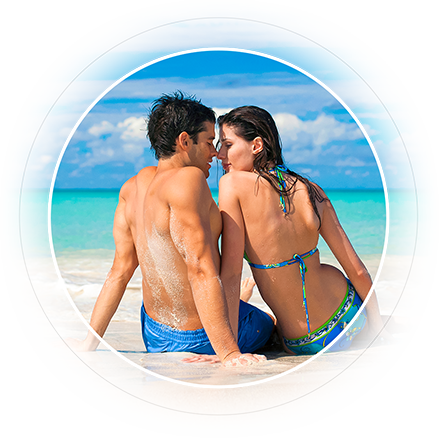 Sandals is the most completely original place on Earth created for two people in love.
All our resorts are specifically designed for romance. Stroll along serene garden pathways or wade into hidden grotto pools; there are plenty of enticing places that bring you together.
Plus, since all our resorts are all-inclusive resorts, you can choose to do as much, or as little, as you want without worrying about bills or tips during your stay.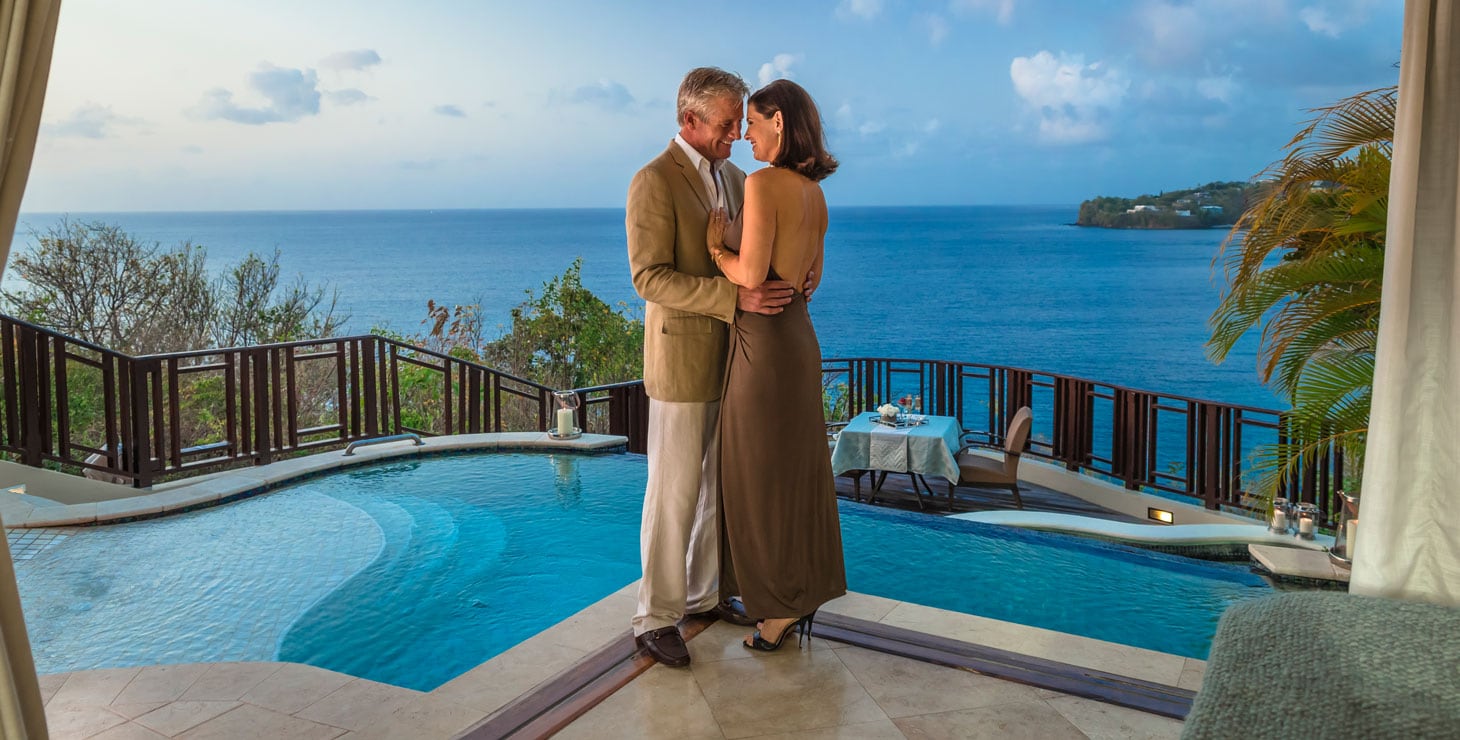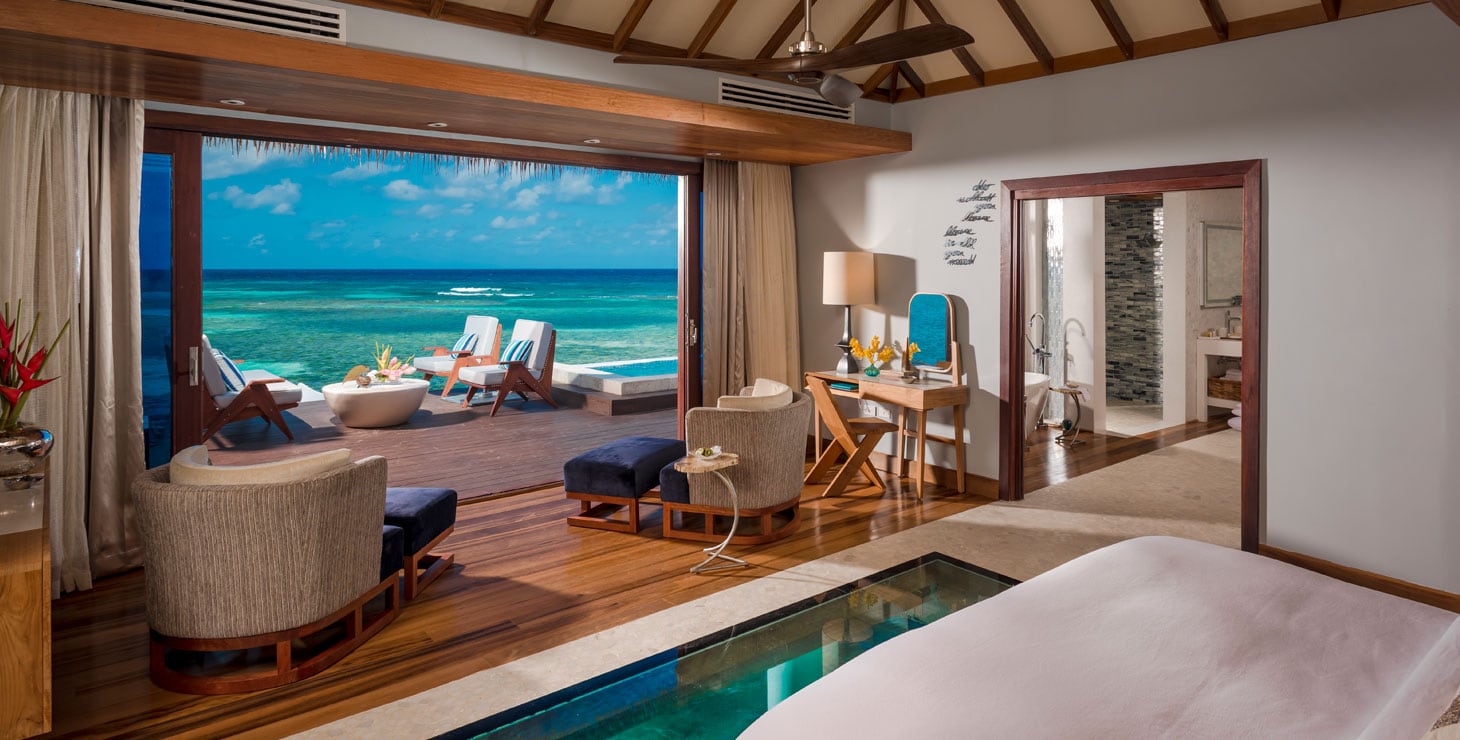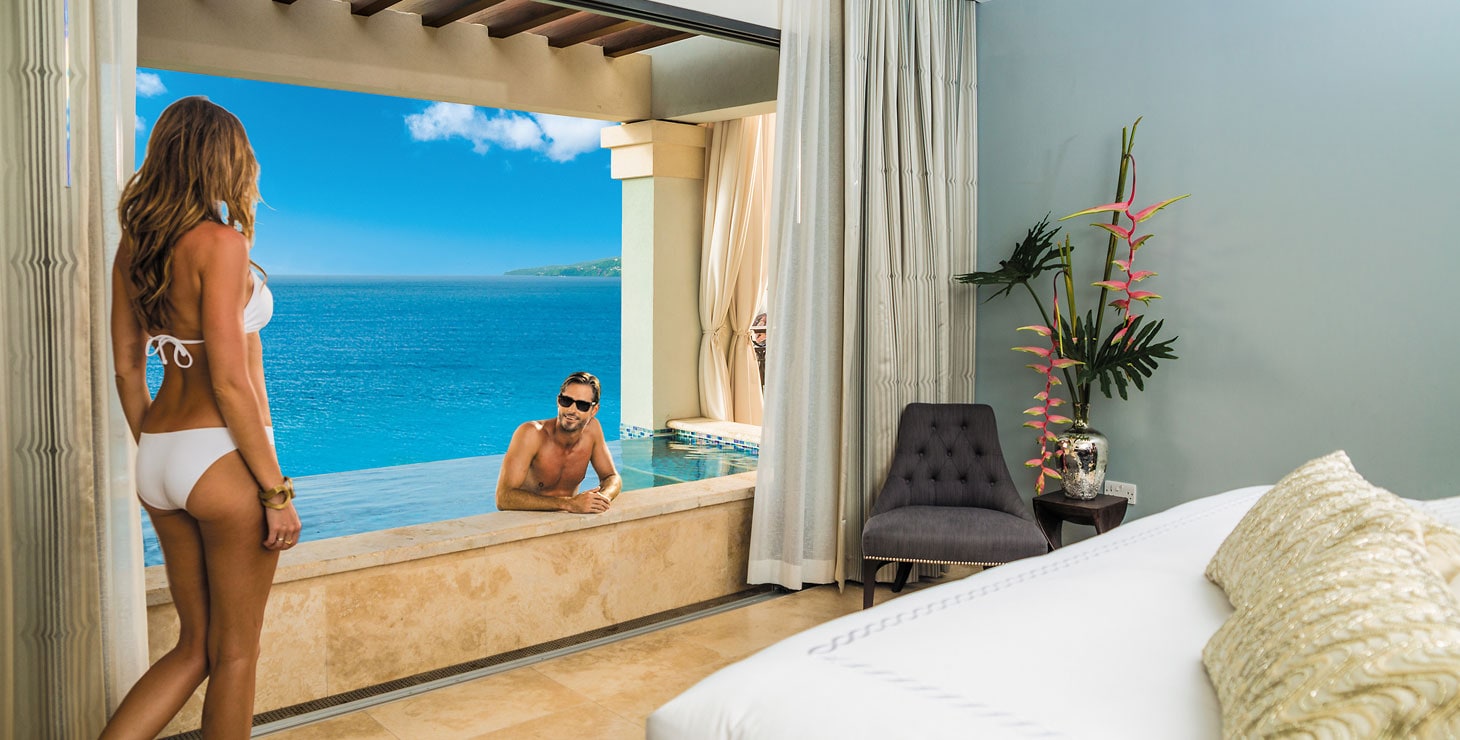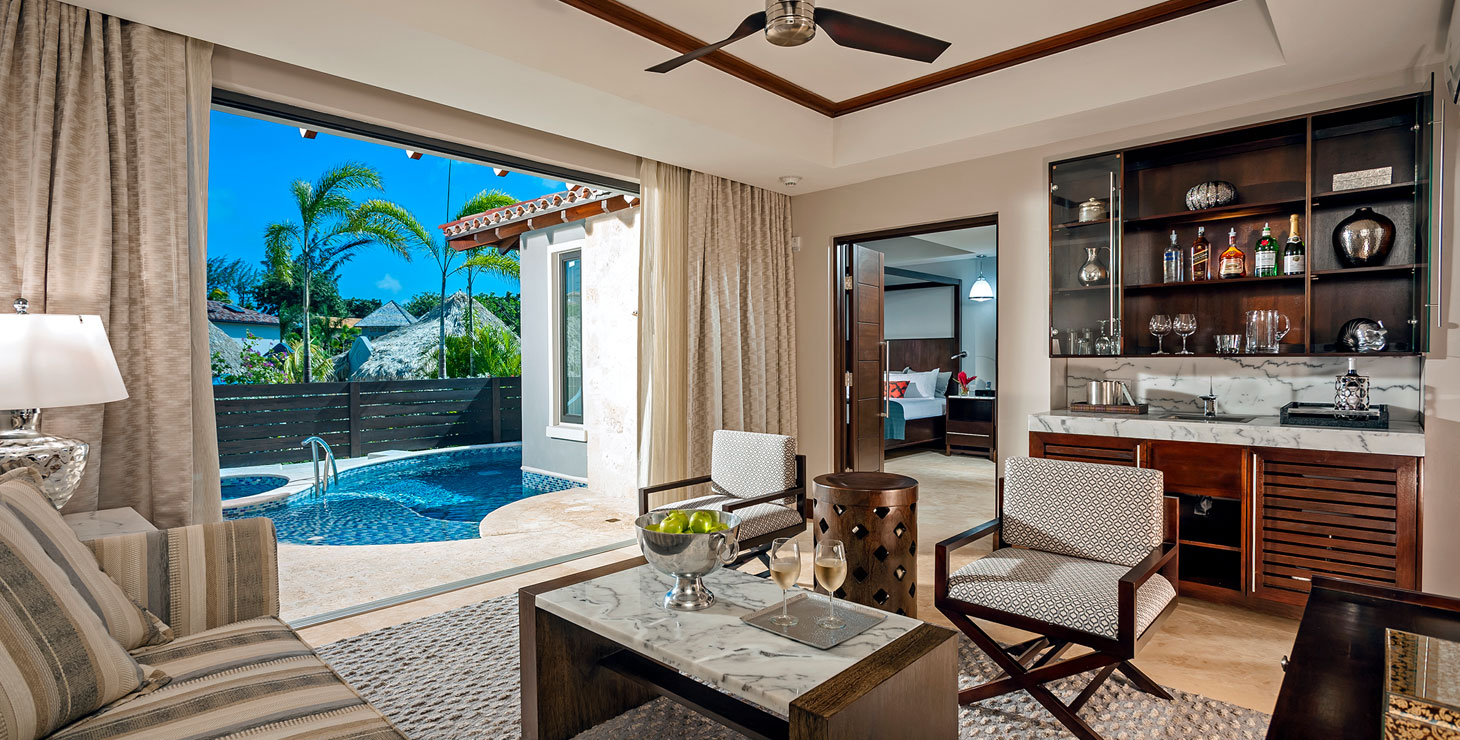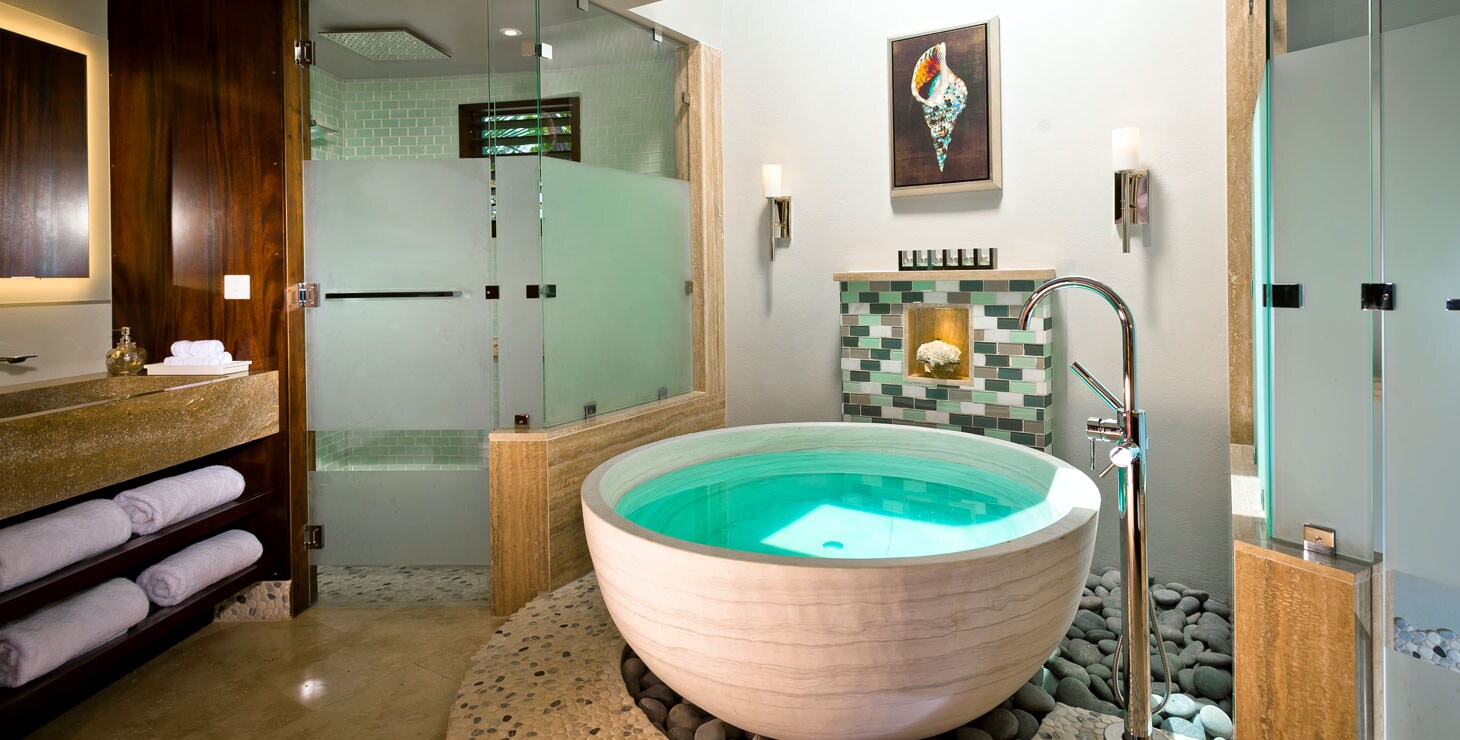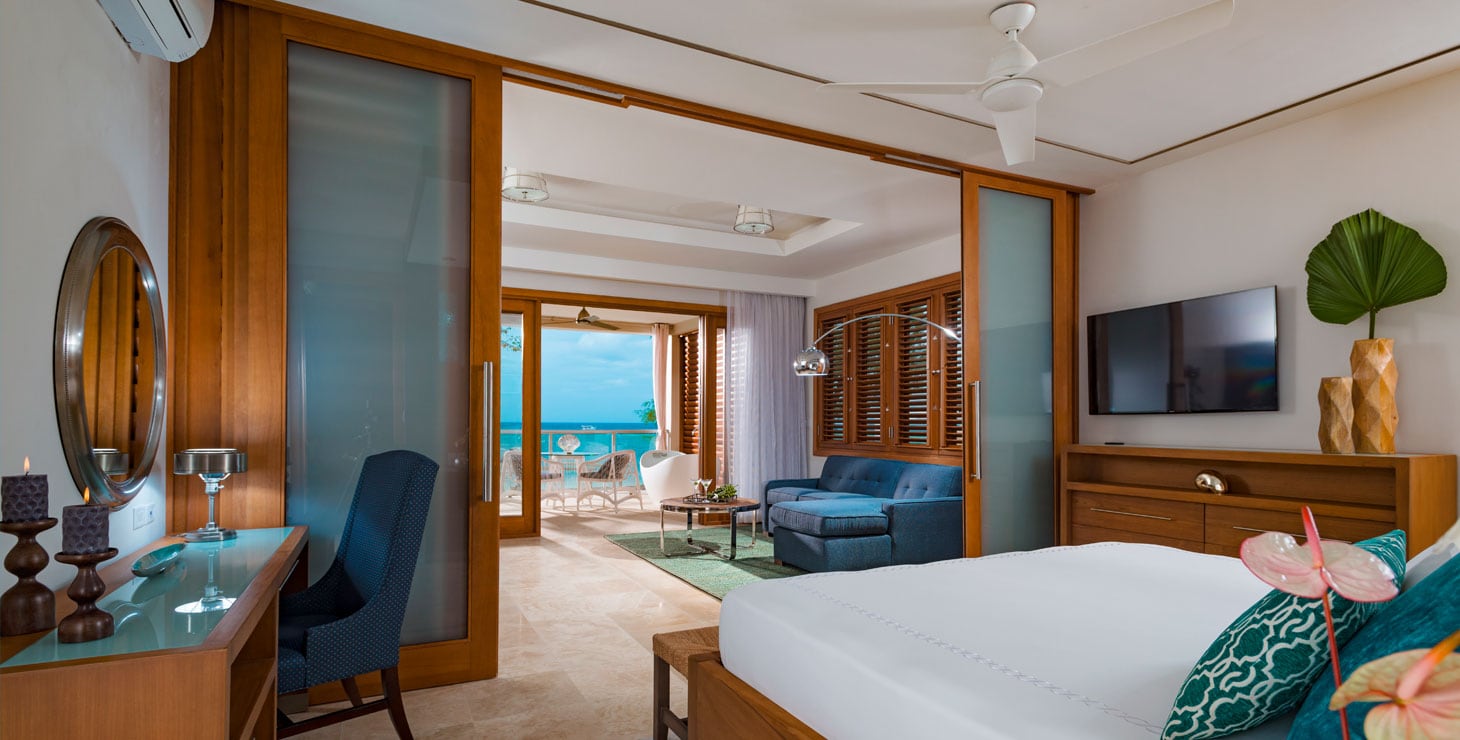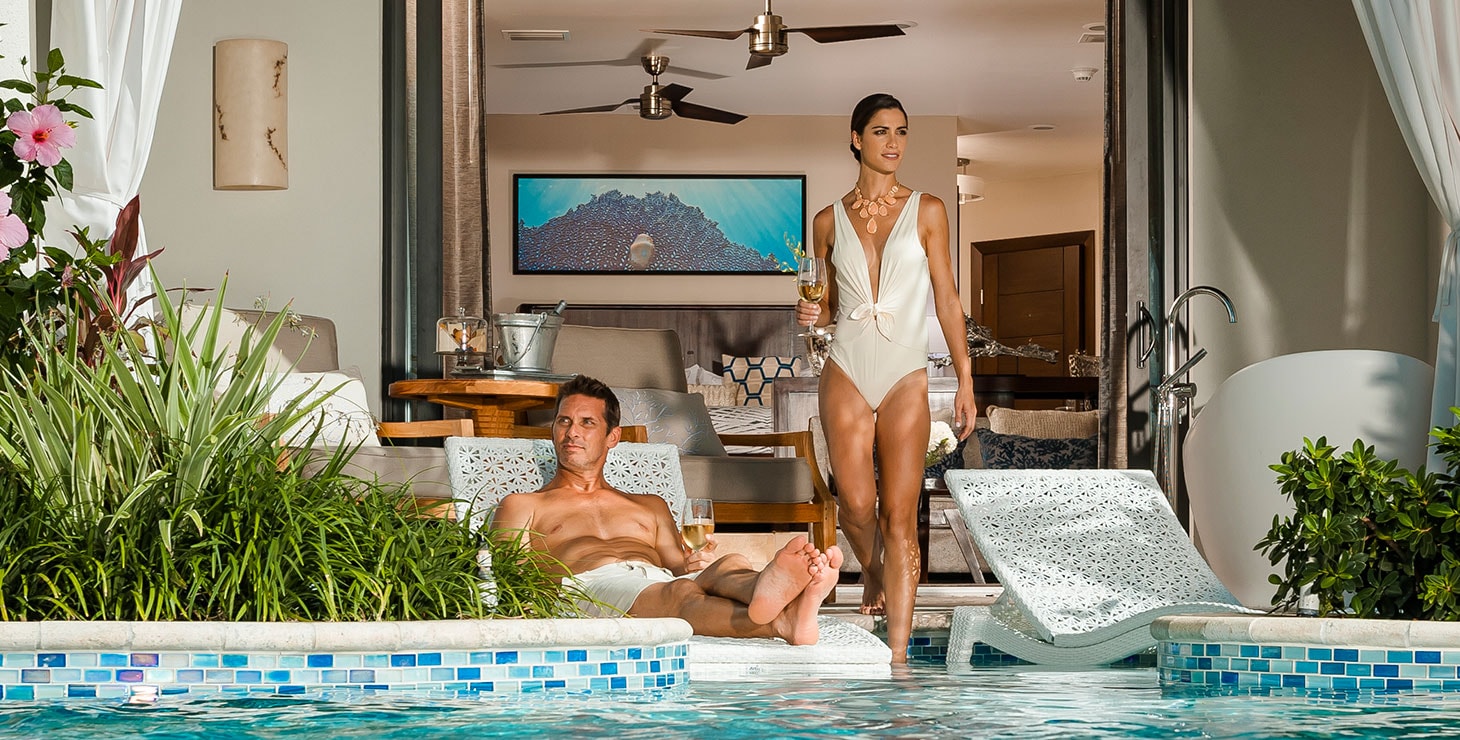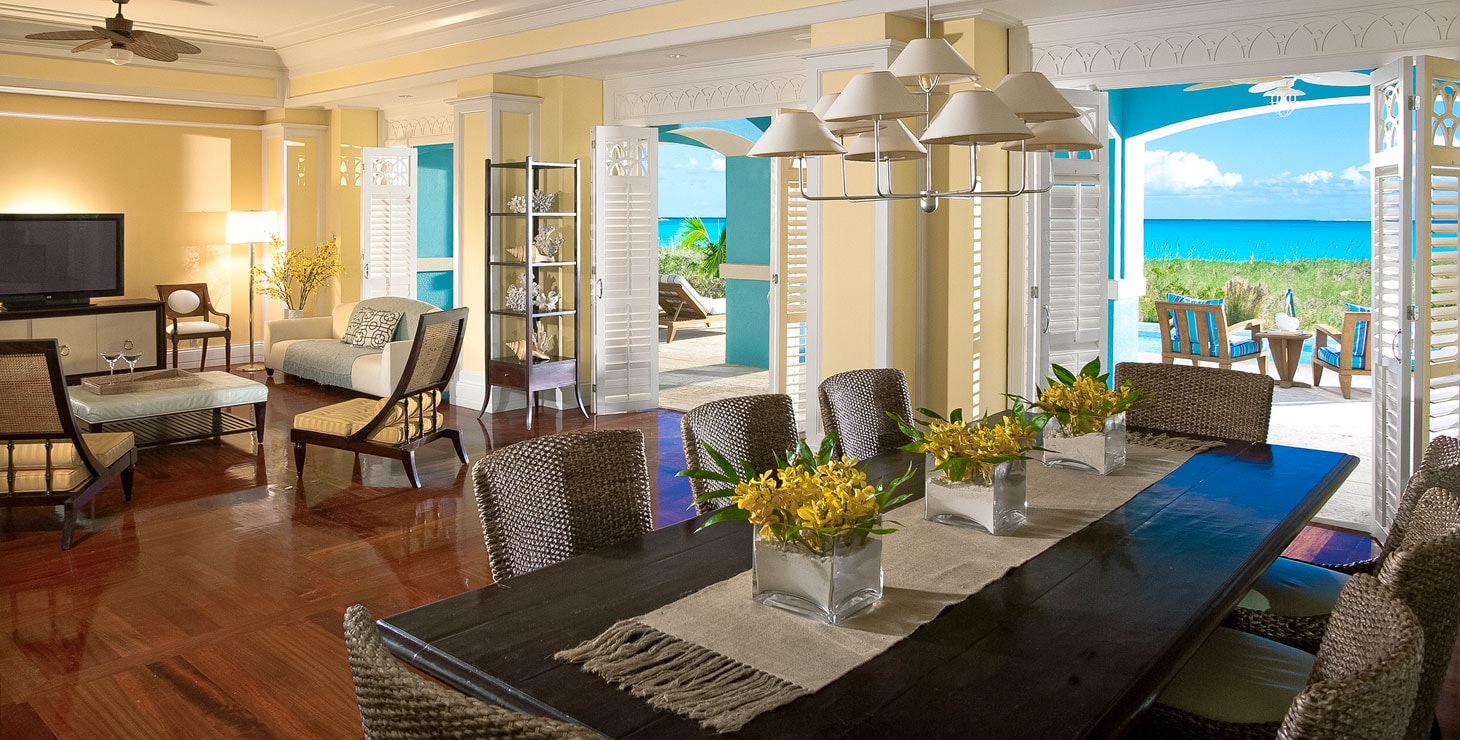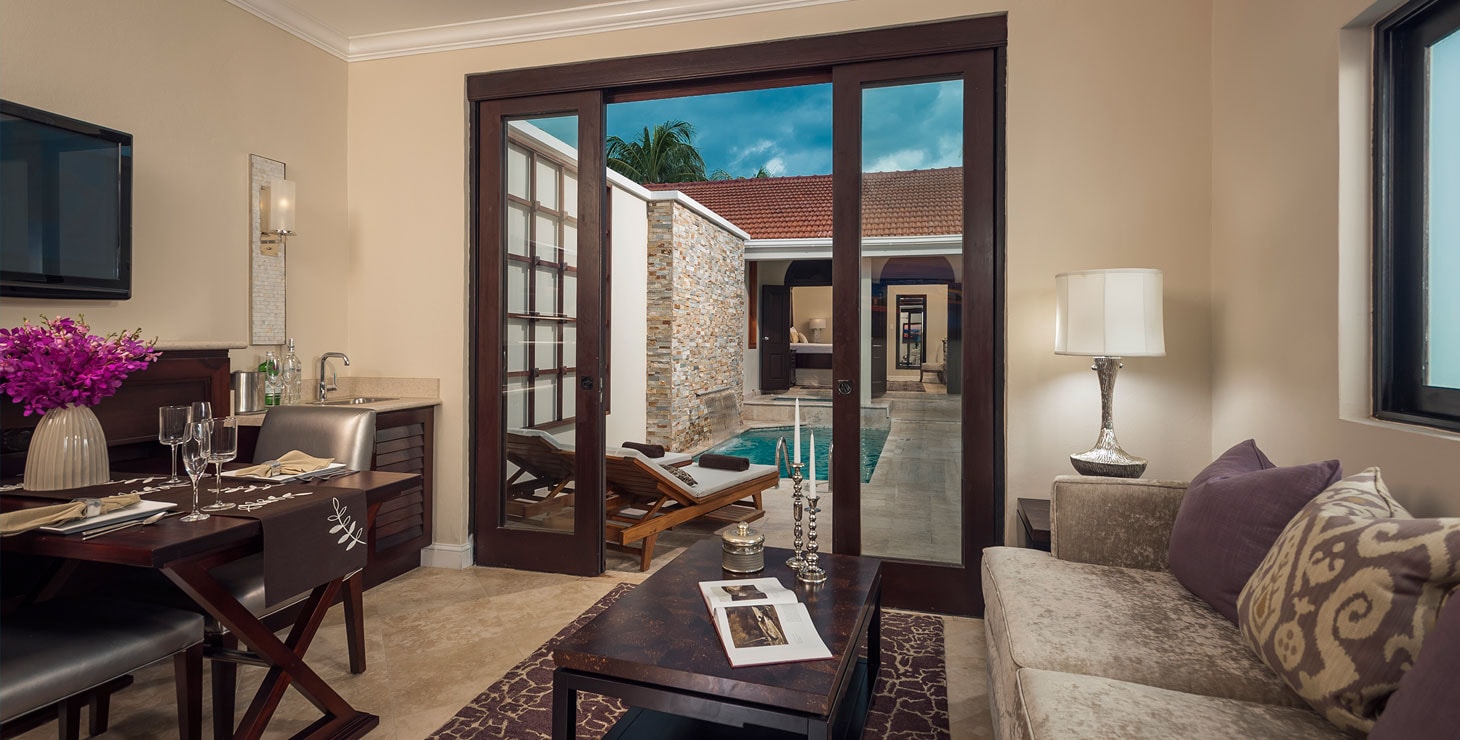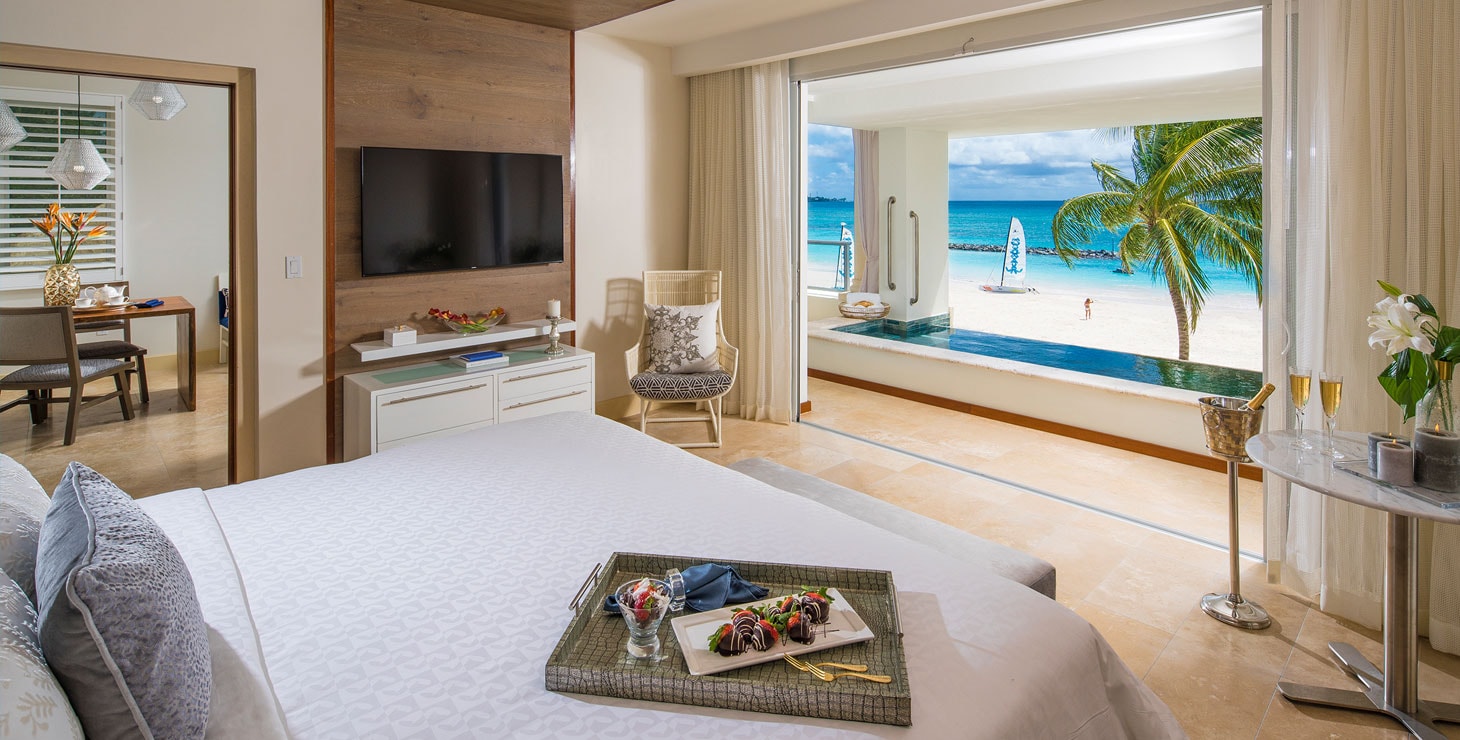 Rooms and Suites
Made for Romance
Make your most romantic dreams a reality with the most extravagant collection of rooms and suites in paradise. No other all-inclusive resorts take their rooms and suites so seriously. We have thought of everything to make your accommodations a dreamy romantic retreat. Surrounded by uncompromising comfort and world-class luxuries, you may have trouble deciding what resembles paradise more, our indulging rooms and suites, or our pristine Caribbean beach.
Learn More about our Accommodations
Private Pools
to spend time in each other's arms
For those seeking ultimate in secluded luxury, the Private Pool Suites offer refined elegance with richly appointed interiors combined with the sophistication of your own private pool.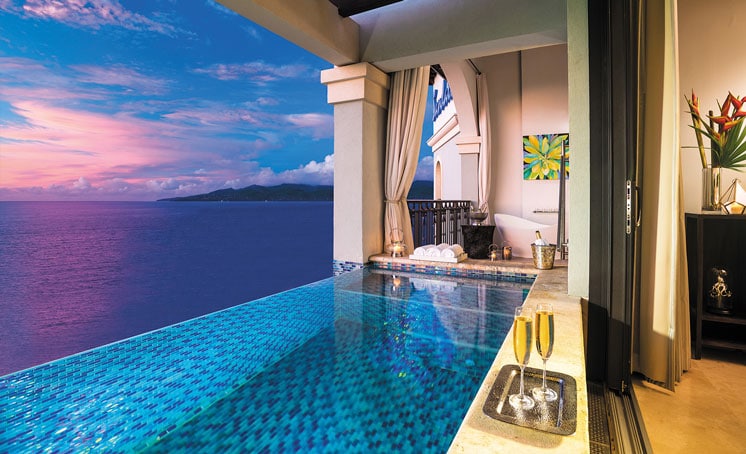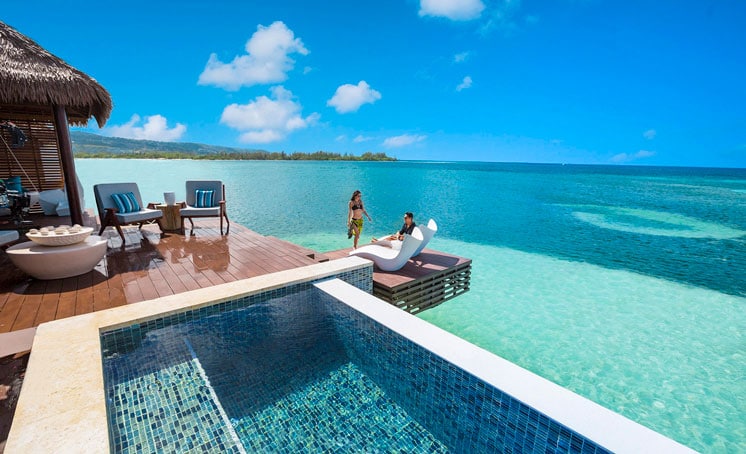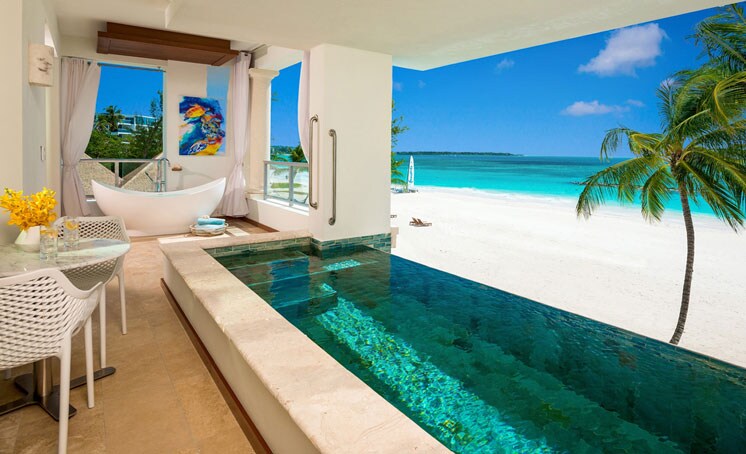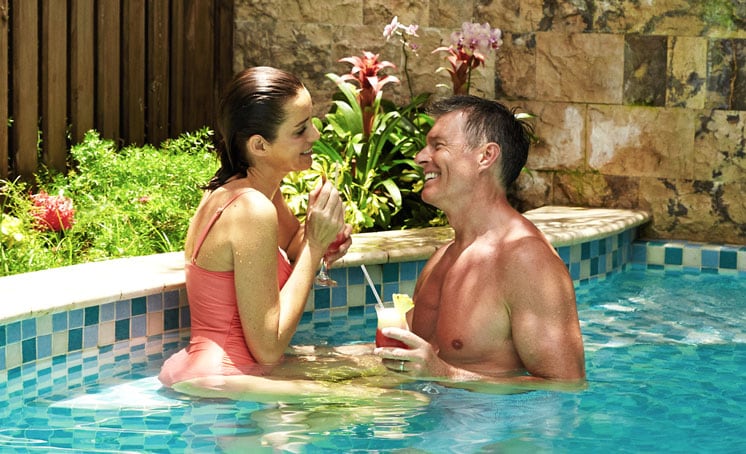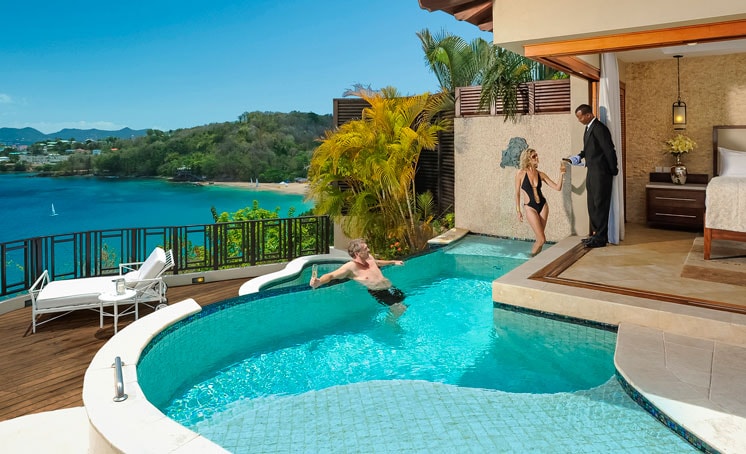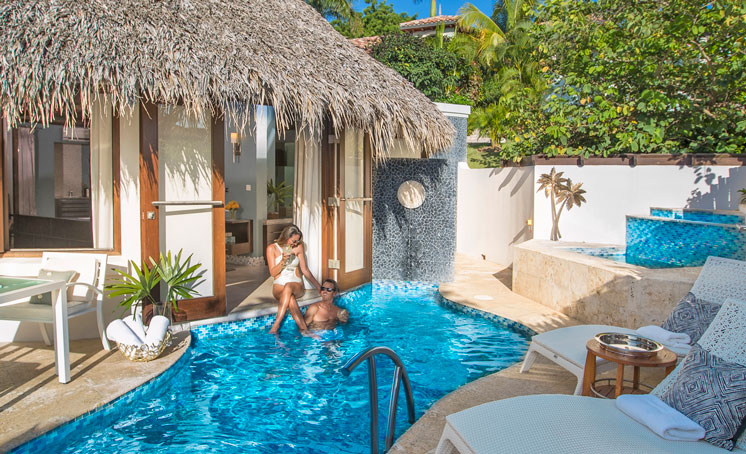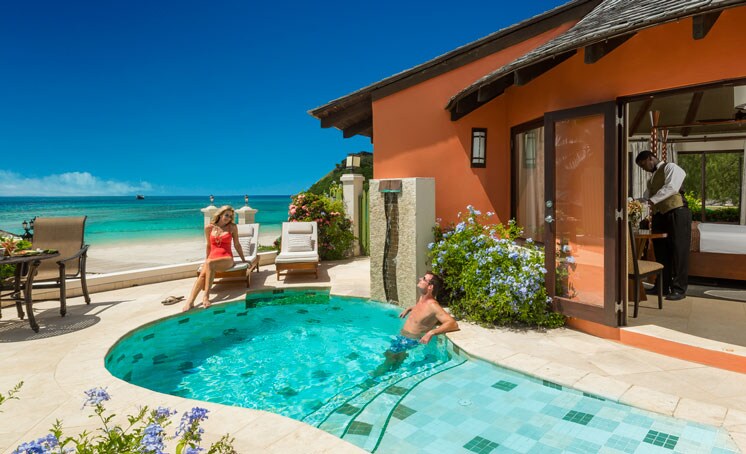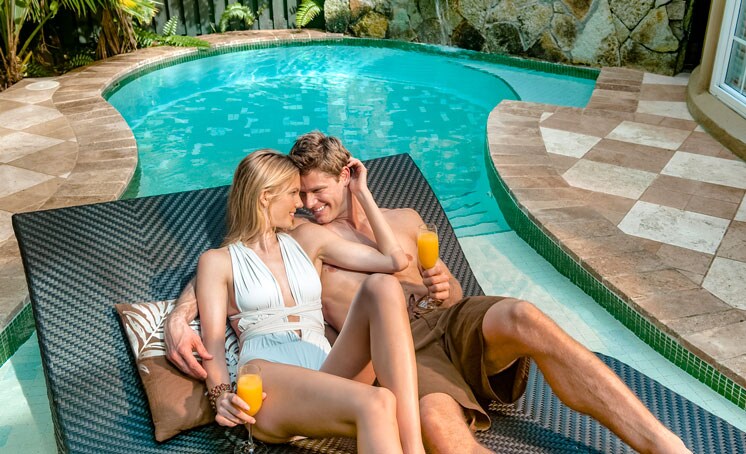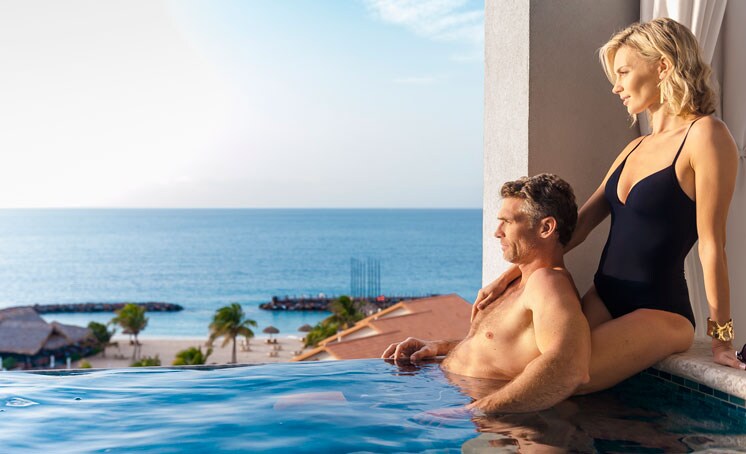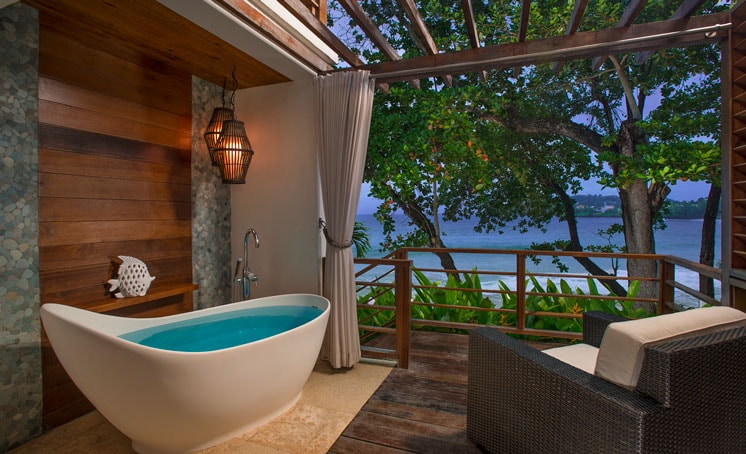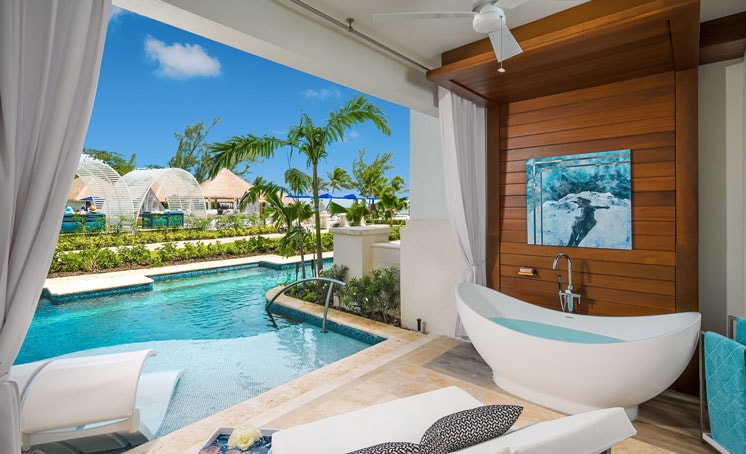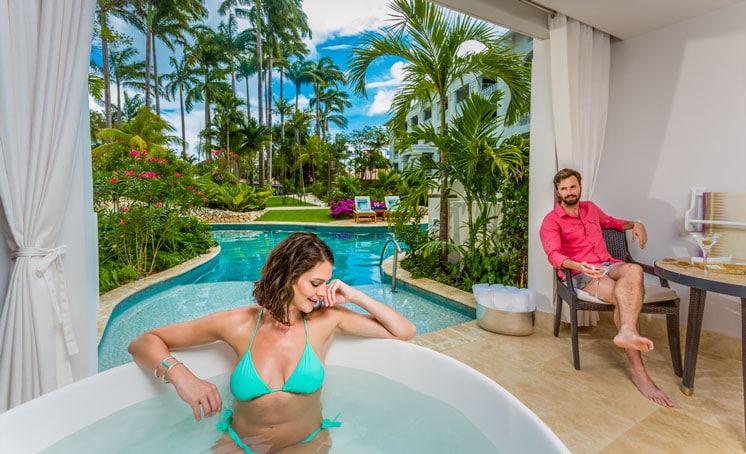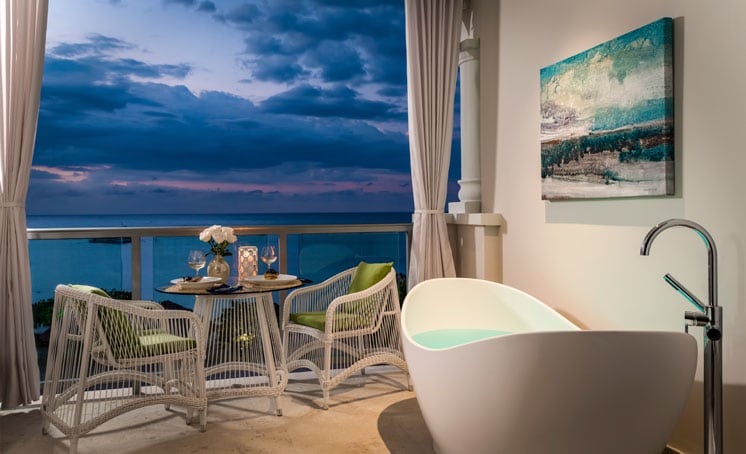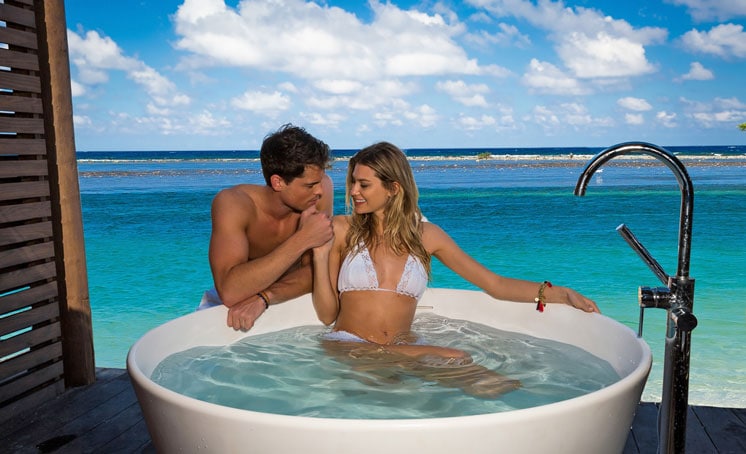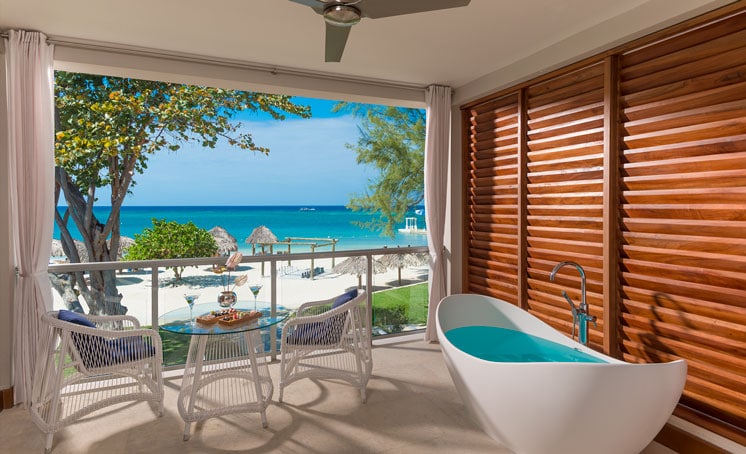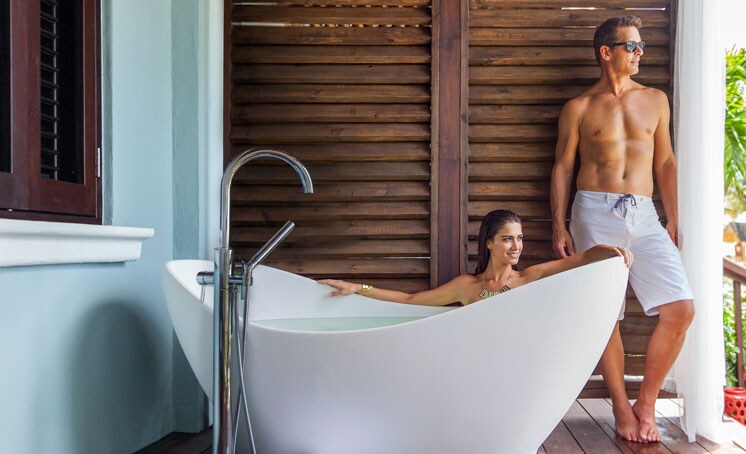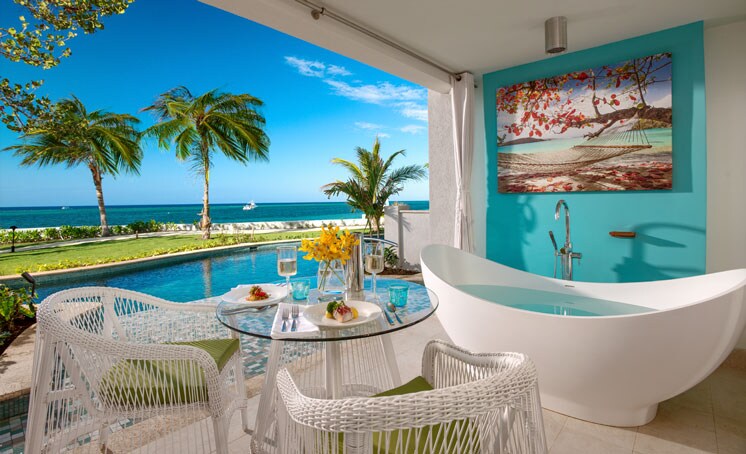 Tranquillity Soaking Tubs™
designed for two
Our All-New Tranquillity Soaking Tubs are found on private patios and balconies of most of our rooms and suites located behind elegant privacy curtains, they create a whole new way to celebrate romance al fresco.
Learn More
Couples Massages
Connection. Time. Love.
Inspired by the beautiful traditions and majestic natural backdrops of the Caribbean, our signature Red Lane® Spa experiences are like nothing else on Earth.
Learn More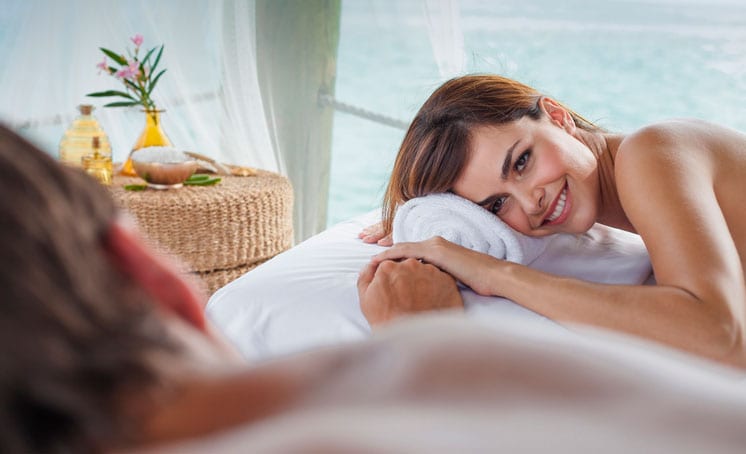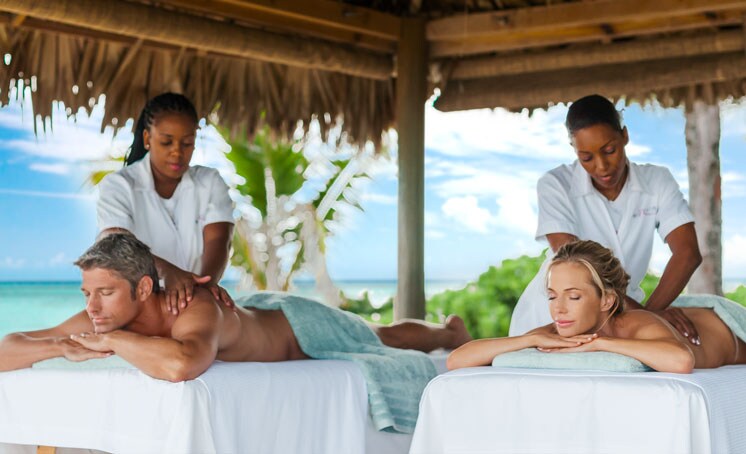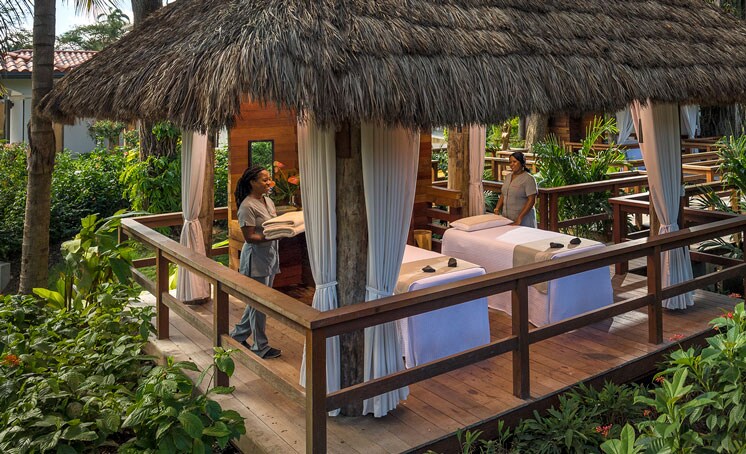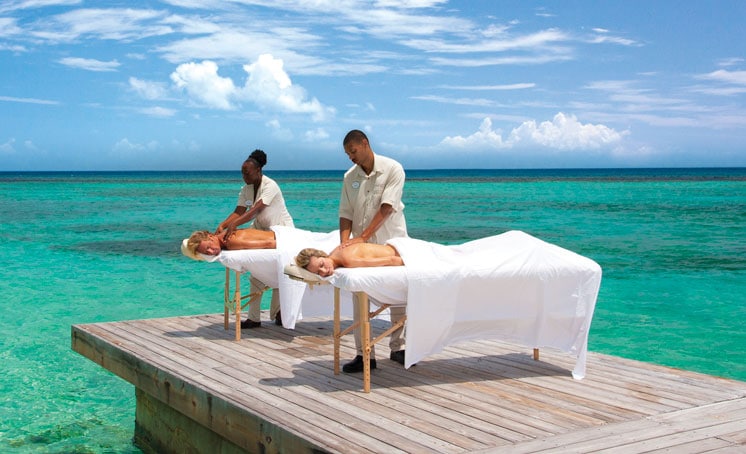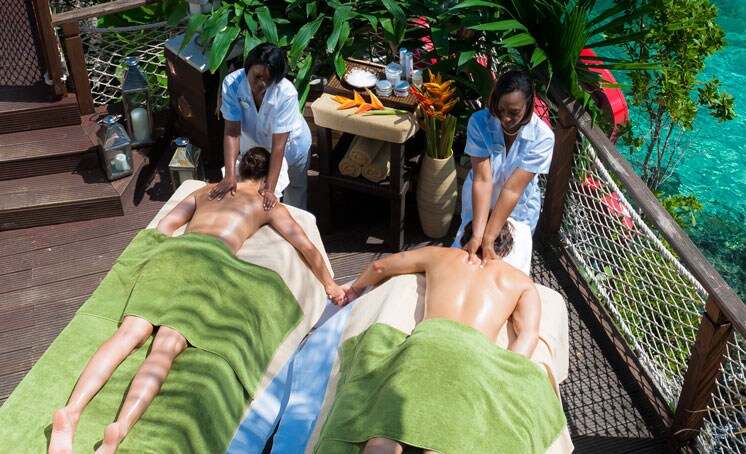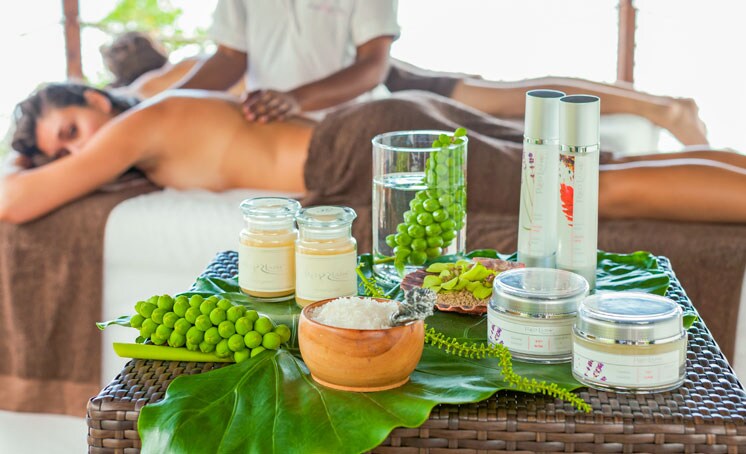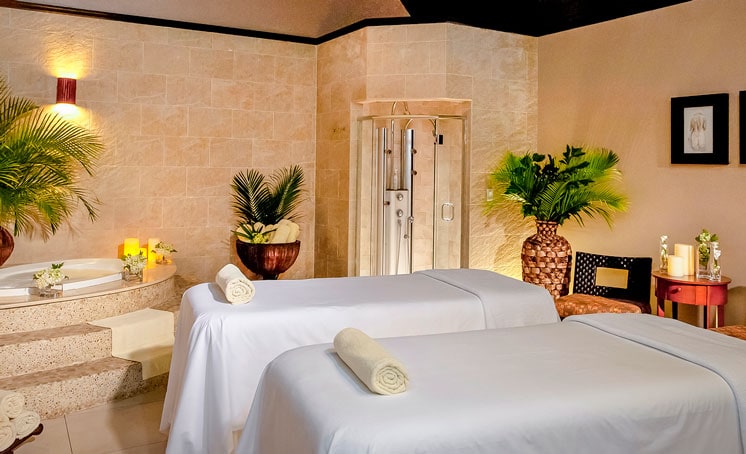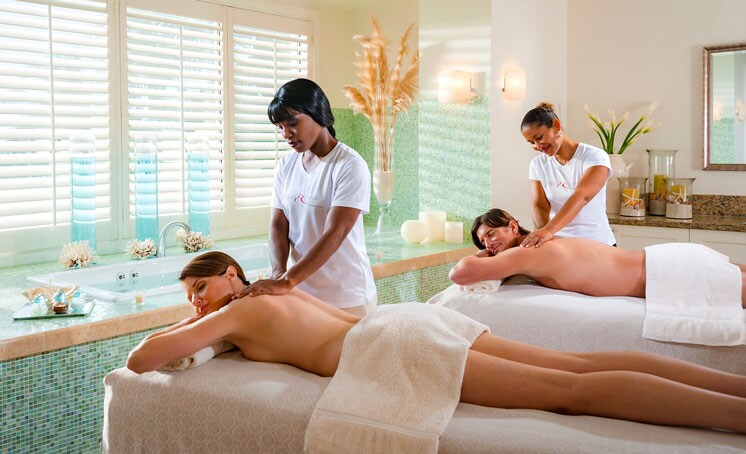 Up to 16 Restaurants per Resort
The 5-Star Global Gourmet™ programme at Sandals transforms dining into unforgettably romantic and exquisitely designed culinary experiences unmatched among any other all-inclusive resorts. Best of all, you can dine wherever and whenever you wish - it's always included and always unlimited.
5-Star Global Gourmet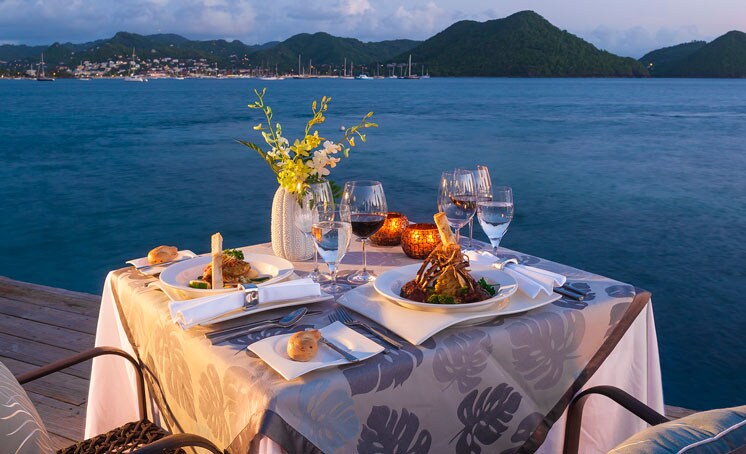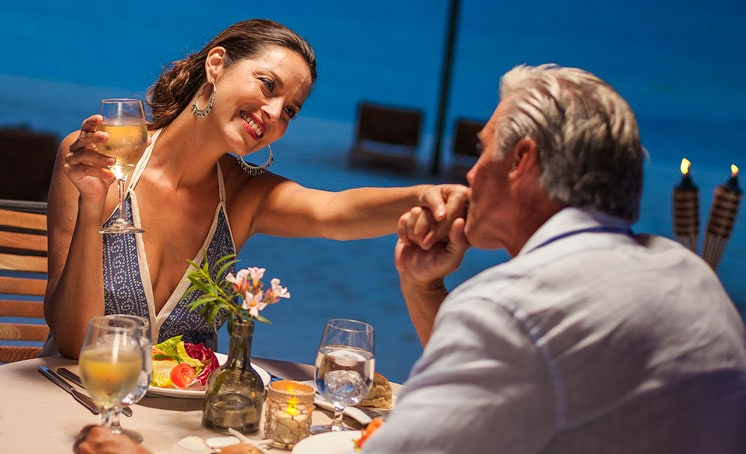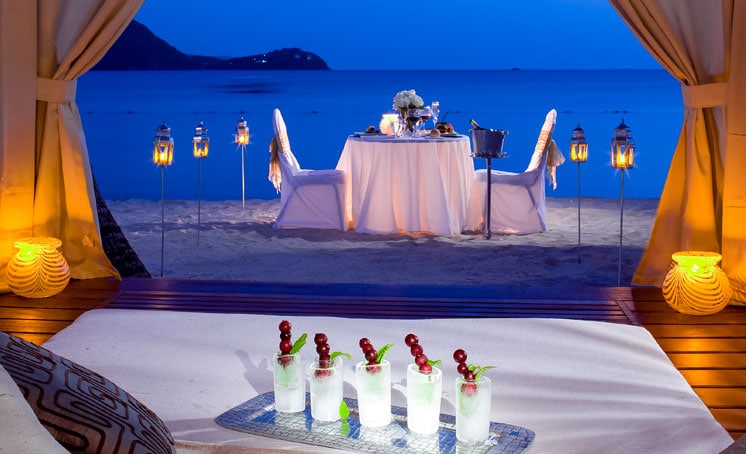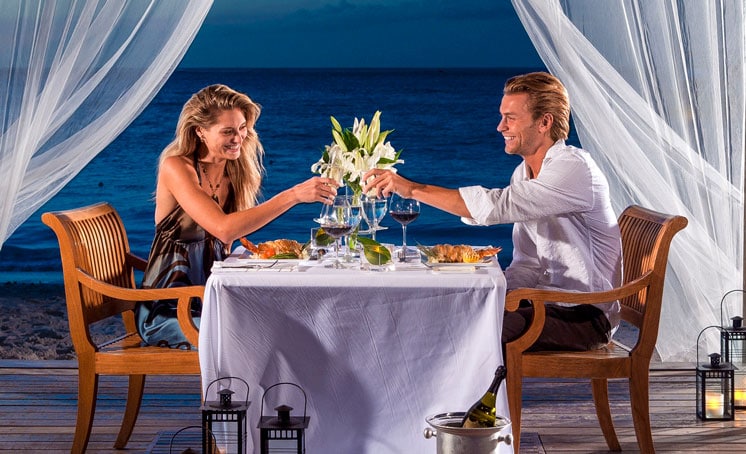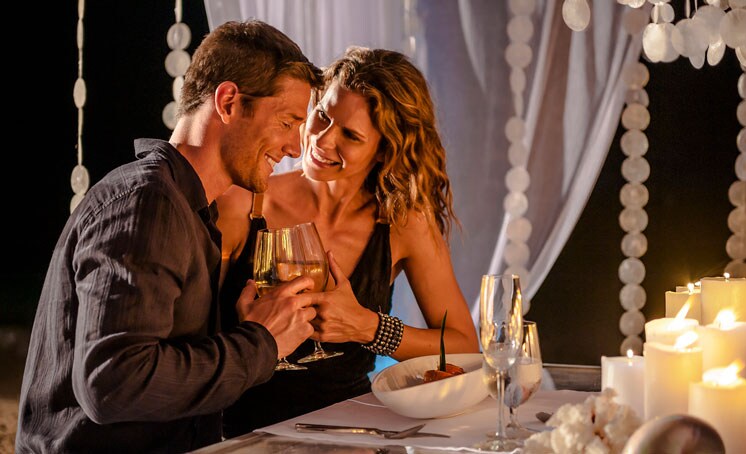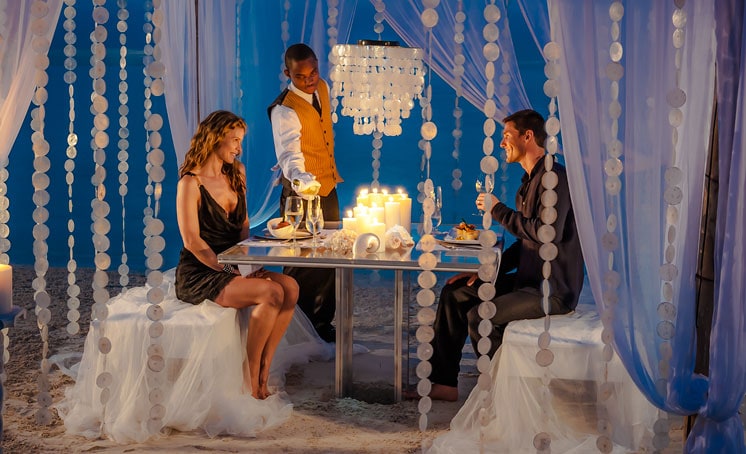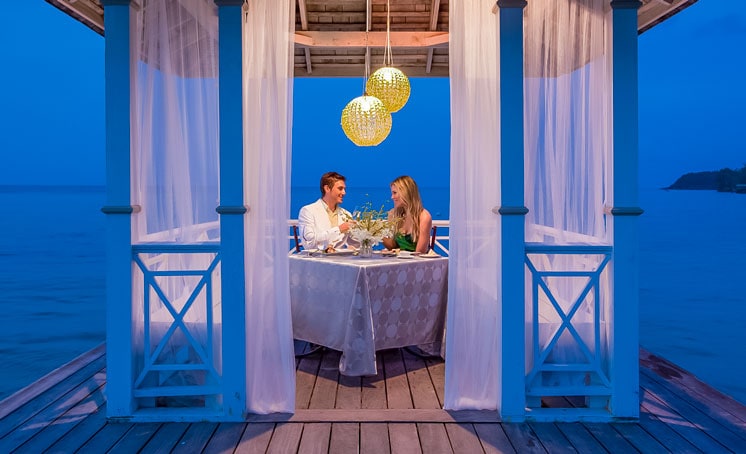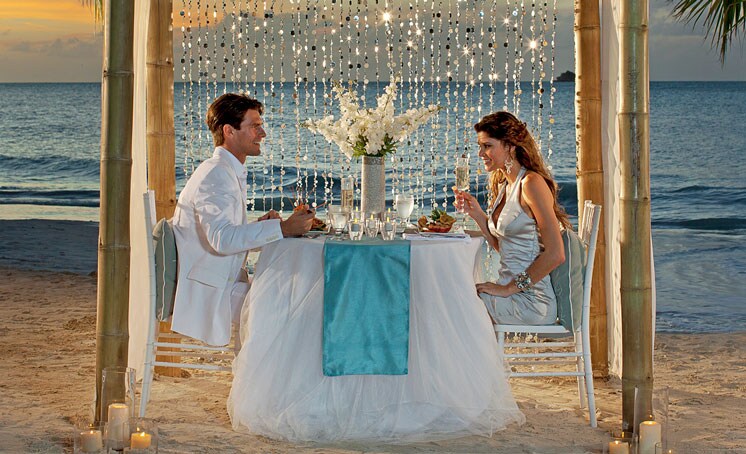 optional
Private Candlelight Dinner
A romantic dining experience under the stars
Enjoy a romantic dinner under the stars in some of the most breathtaking locals on the island. Your four-course gourmet meal is served by a private waiter, and is accompanied by your choice of sparkling wine. The personalised menu caters to every kind of dietary requirement.
Learn More
Enchanting Fire Pits
for igniting the passion
What better place to feel the warmth of the Caribbean than gathered around a fire pit? Sandals features the most unique and romantic fire pits in ideal locations throughout the resort, offering spectacular vistas and setting the mood for romance.
Learn More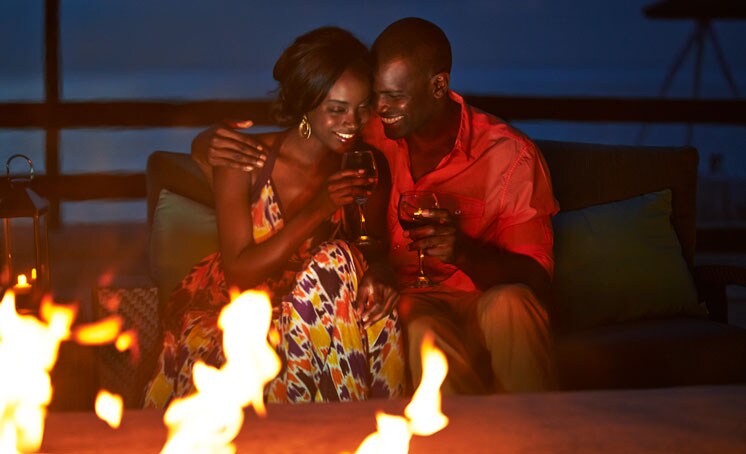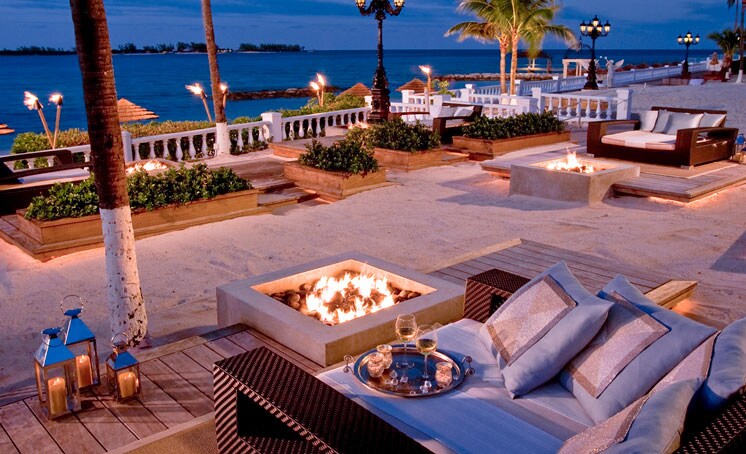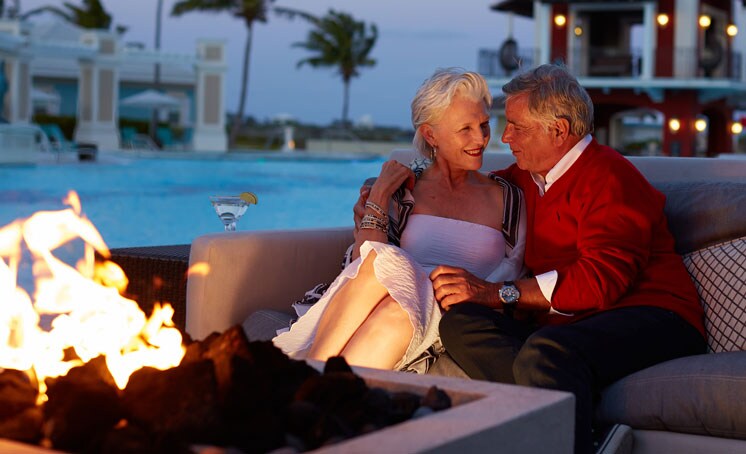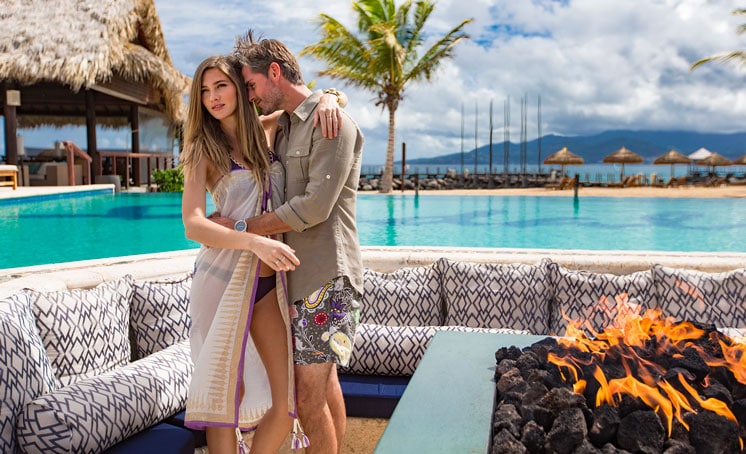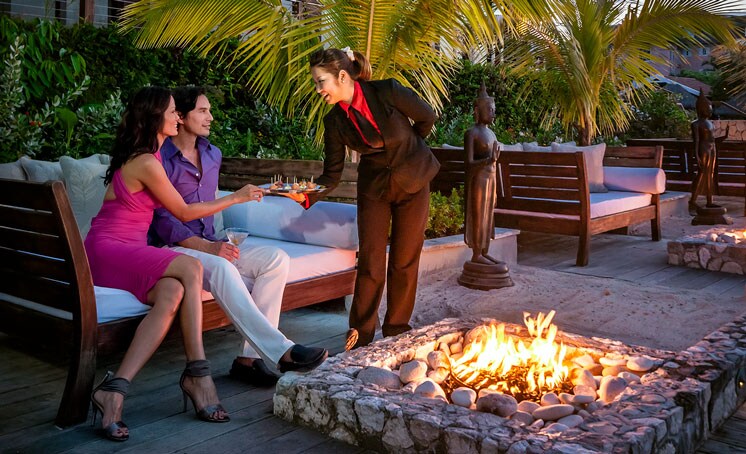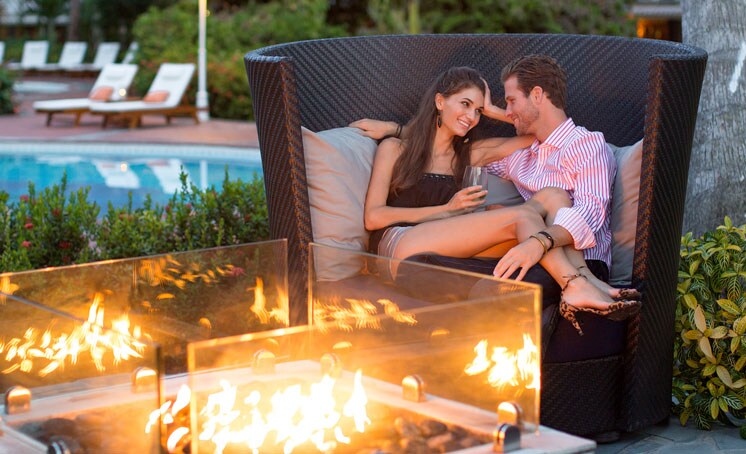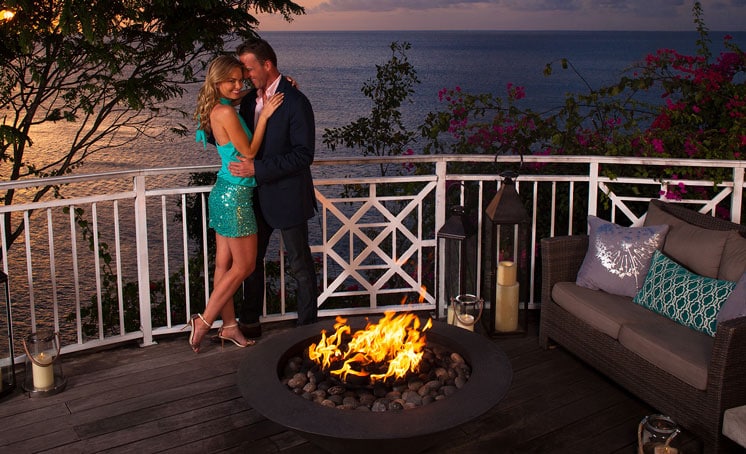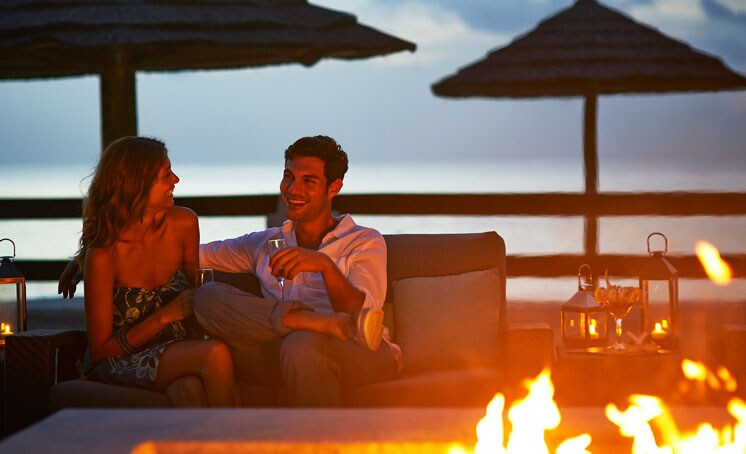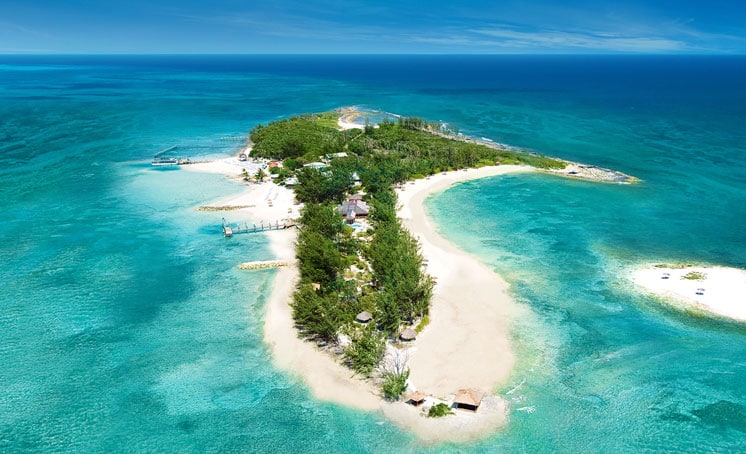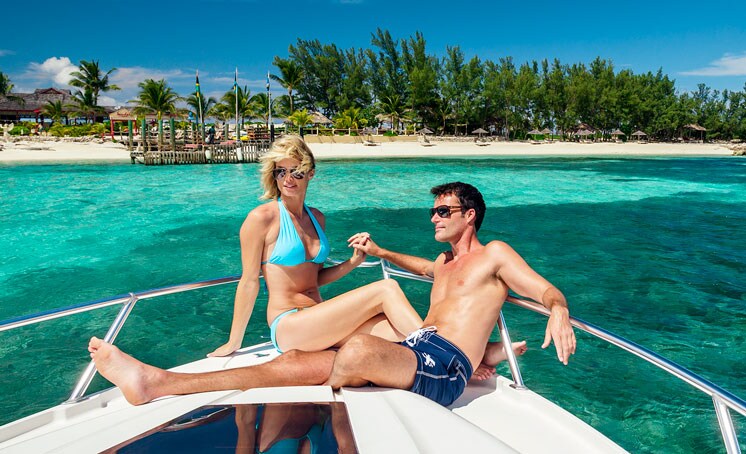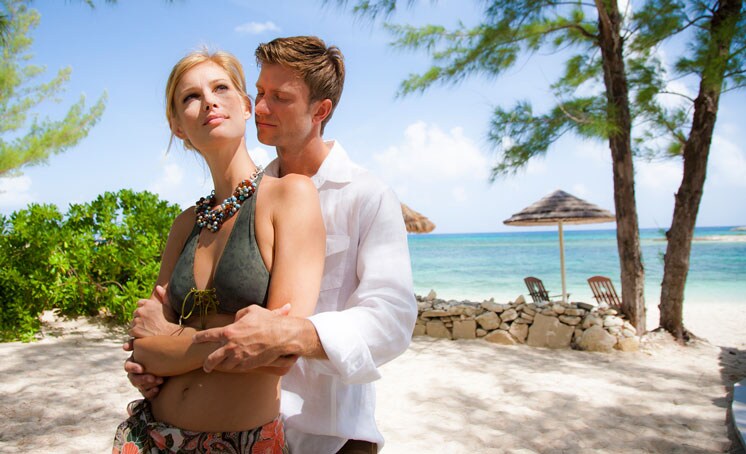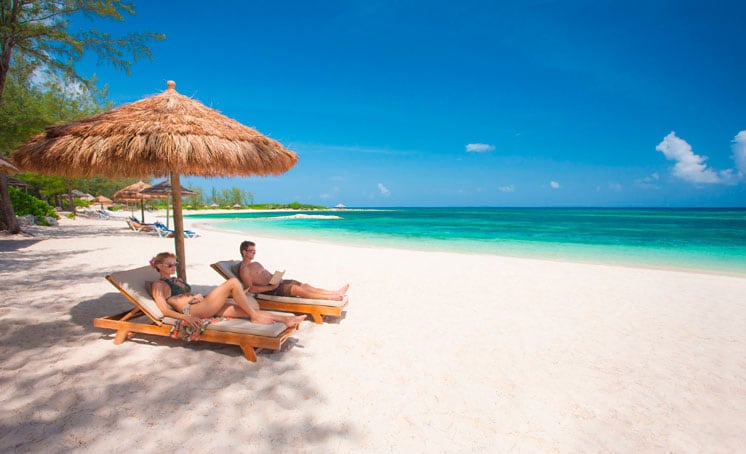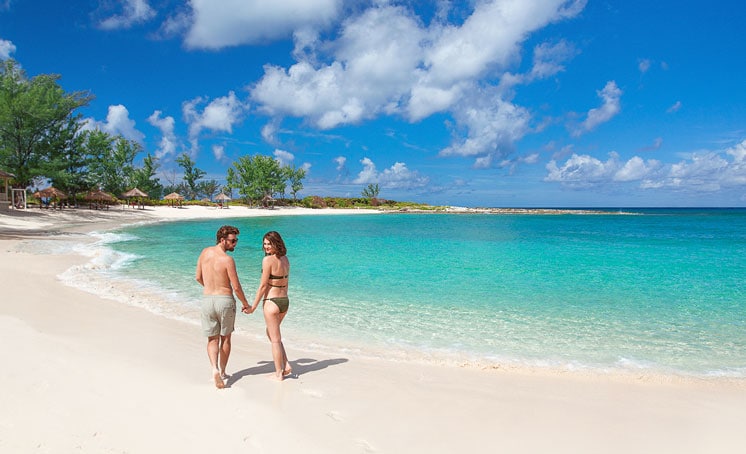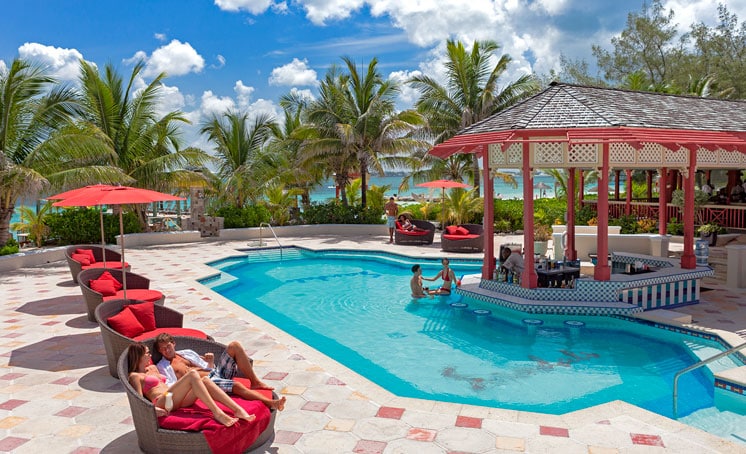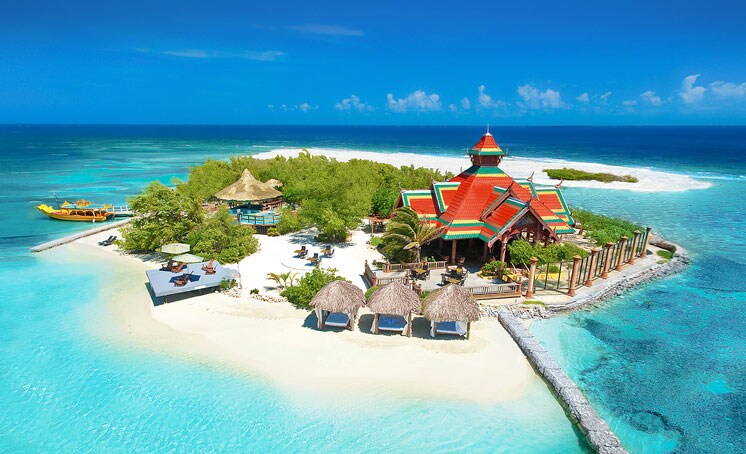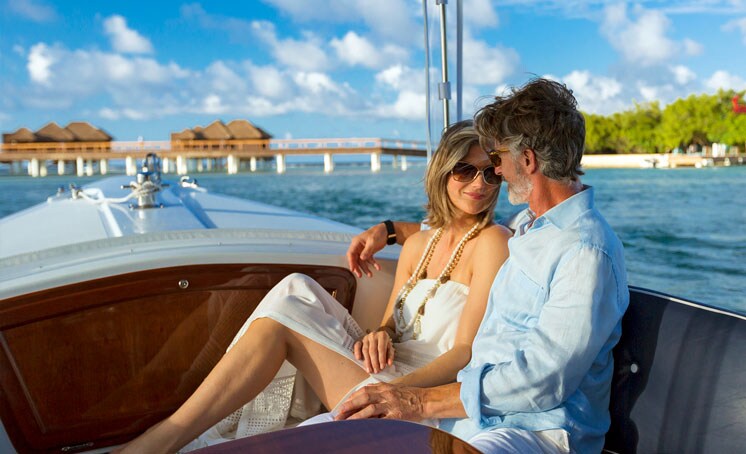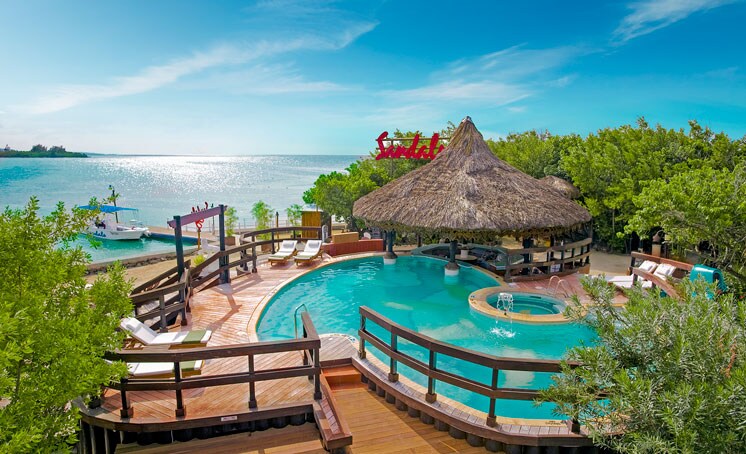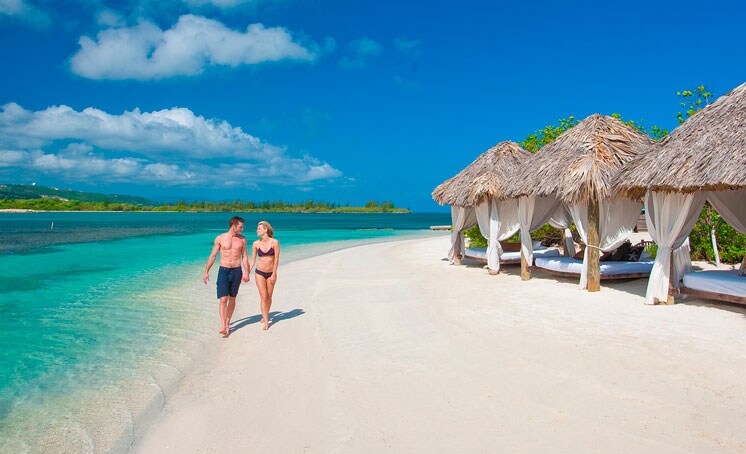 Private Offshore Islands
Let the Caribbean surround you
Experience the allure of an offshore island adventure at Sandals Royal Caribbean and Sandals Royal Bahamian. Just minutes from the resort's shoreline, our offshore islands offer secluded beaches, spa treatments, themed restaurants, pools, swim-up bars and more.
Learn More
Secluded Spots
for a romantic rendezvous
Discover a sprawling paradise set amidst the unforgettable beauty of the Caribbean Sea. Whether you choose to take a stroll among our tropical gardens or sheltered white-sand beaches, Sandals creates an exclusive hideaway suited to private moments.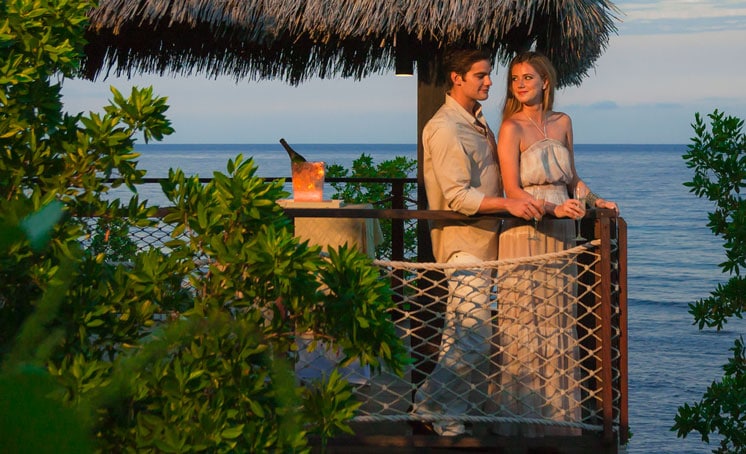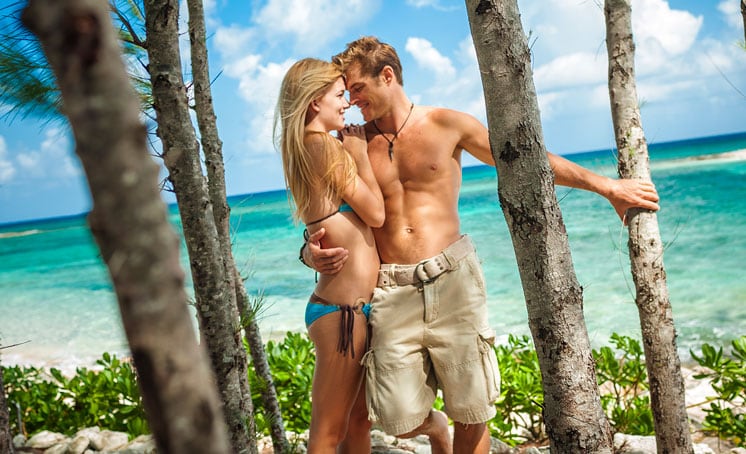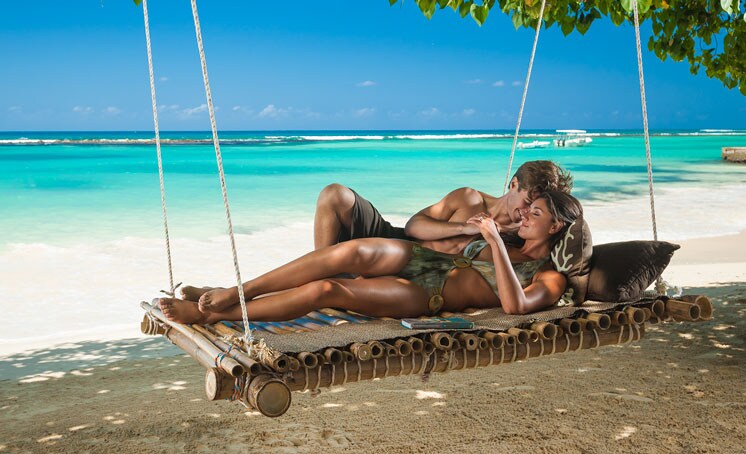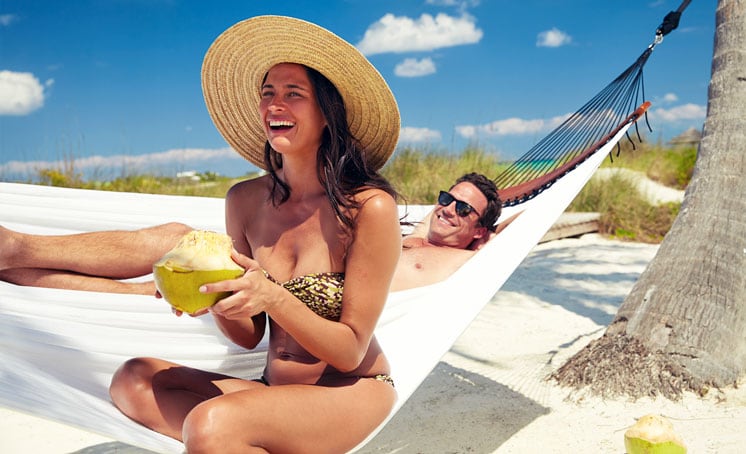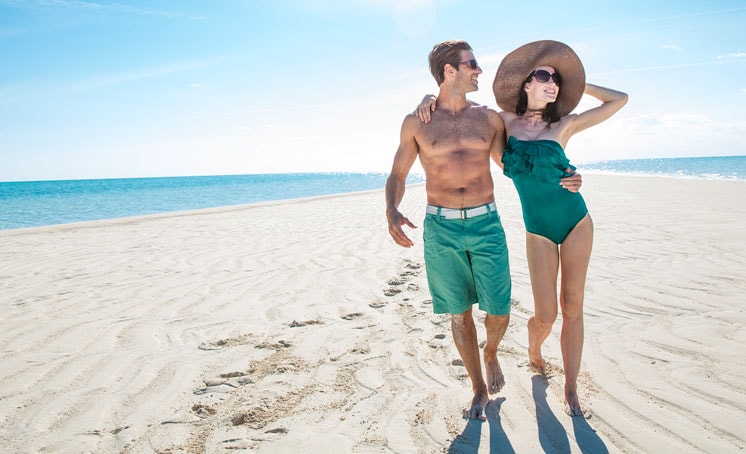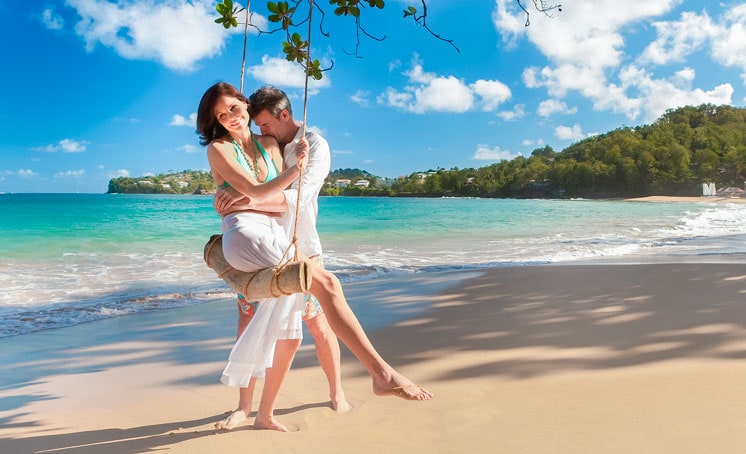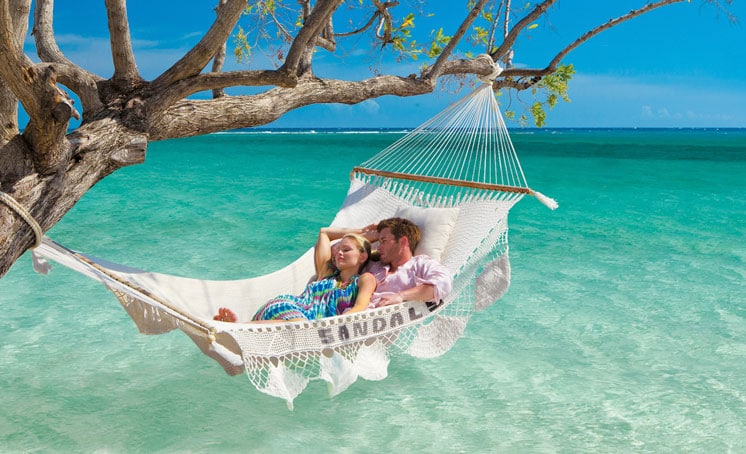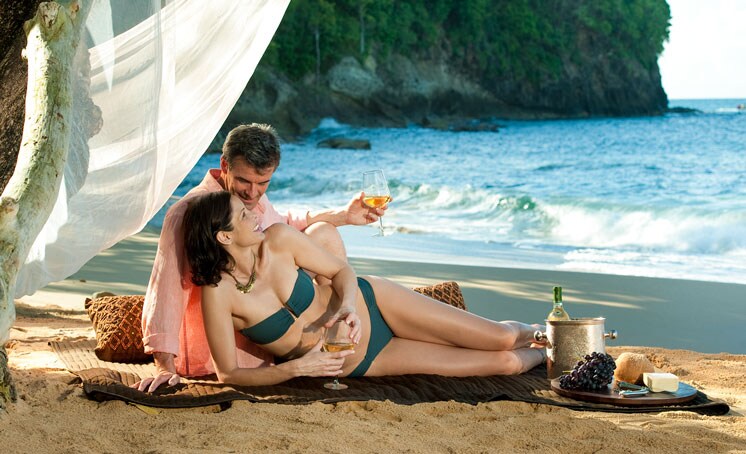 more quality inclusions
THAN ANY OTHER RESORTS ON THE PLANET
book now