Book Now
Check Rates & Availability
EU
Resorts
Check Rates
& Availability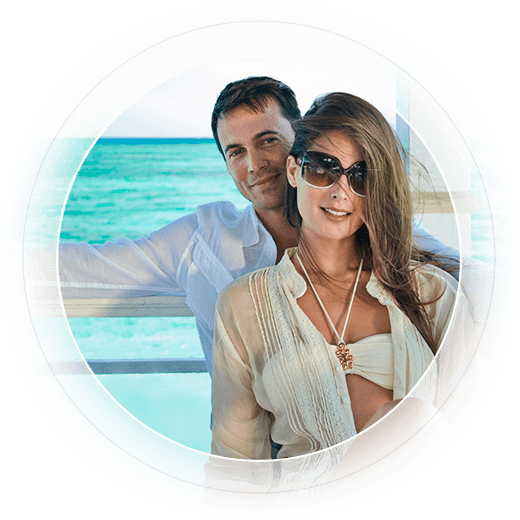 JOIN TODAY AND GET 5,000 BONUS POINTS!
When you become a member of the Sandals Select Rewards programme, you join an exclusive group of guests that call our resorts their Home Away From Home. As a member you will earn points & benefits that will make your experience on resort truly unique. It's free and easy to join!
Enroll Today
Visit Website
membership benefits
with sandals select rewards!
RECEIVE POINTS & EXCLUSIVE GIFTS WITH SANDALS SELECT REWARDS!
Rewarding your loyalty is what being a Sandals Select Member is all about. Earn points, be recognised, get a free week and repeat!
POINTS
After becoming a member of Sandals Select Rewards and moving into the Select level, you will be awarded 5,000 point bonus PLUS earn points from your holidays.
FREE WEEK
How Does a Free Week at Sandals or Beaches sound? Stay 70 nights at any Sandals Resorts or Beaches Resorts and earn a free 7 night stay
RECOGNITION
Your loyalty is rewarded! Earn Exclusive Member Recognition Gifts when attending our Guest Appreciation Events






Select Status
1st Stay
Earn 1 point per $
5,000 Sandals Select Bonus Points upon Enrollment
No Blackout Dates when redeeming points
Coral status
2nd Stay
Earn 1 point per $
No Blackout Dates when redeeming points
In Room Welcome Package
Invitation to our Exclusive Sandals Select Member Event
An extra 250 Sandals Select bonus points for each return visit
Surprise and Delight Voucher
Special Sandals Select T-Shirt
Bottle of Appleton Rum each return visit
Sapphire status
25 Nights or $25,000
Earn 1.5 points per $
No Blackout Dates when redeeming points
In Room Welcome Package
Invitation to our Exclusive Sandals Select Member Event
Special Status Recognition Gift when achieving Sapphire Status
An extra 375 Sandals Select bonus points for each return visit
Surprise and Delight Voucher
Special Sandals Select T-Shirt
Bottle of Appleton Rum each return visit
In room edible treats
Emerald status
45 Nights or $40,000
Earn 2 points per $
No Blackout Dates when redeeming points
In Room Welcome Package
Invitation to our Exclusive Sandals Select Member Event
Special Status Recognition Gift when achieving Emerald Status
An extra 500 Sandals Select bonus points for each return visit
Surprise and Delight Voucher
Special Sandals Select T-Shirt
Bottle of Appleton Rum each return visit
In room edible treats
30 minute couples massage
Diamond status
100 Nights or $90,000
Earn 2.5 points per $
No Blackout Dates when redeeming points
In Room Welcome Package
Invitation to our Exclusive Sandals Select Member Event
Special Status Recognition Gift when achieving Diamond Status
An extra 750 Sandals Select bonus points for each return visit
Surprise and Delight Voucher
Special Sandals Select T-Shirt
Bottle of Appleton Rum each return visit
In room edible treats
30 minute couples massage
In room check in
Invitation to an Exclusive VIP member event
Special Customer Service Phone Number
Pearl status
250 Nights or $220,000
Earn 3 points per $
No Blackout Dates when redeeming points
In Room Welcome Package
Invitation to our Exclusive Sandals Select Member Event
Special Status Recognition Gift when achieving Pearl Status
An extra 1,000 Sandals Select bonus points for each return visit
Surprise and Delight Voucher
Special Sandals Select T-Shirt
Bottle of Appleton Rum each return visit
In room edible treats
60 minute couples massage
In room check in
Special Customer Service Phone Number
Free Cabana with service for 1 day
Fees waived when changing your reservation